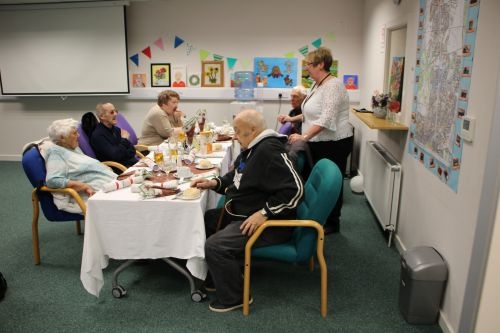 I went along to the BITMOs GATE Annual Sheltered Housing Christmas Party held in the centre every year for the Belle Isle sheltered housing tenants.
This year was very special with a 4 course meal including wine or juice.
Despite the rain around 30 tenants joined the party. With Anne and Darren (wardens) helping the tenants.
Although I'm no longer a sheltered housing tenant myself, I covered the event for BITMO and South Leeds Life.
Nyle the Chef was kept busy in the kitchen preparing the lunches along with 3 waitresses. The catering provided by Juste-Nous catering from the East Leeds Area.
People could choose from various starters, main course from Roast Lamb, Roast Turkey or Smoked Haddock. A vegetarian option was also available.
The meal finished with Christmas pudding, or sherry trifle and coffee.
After lunch the Tenants were treated to a sing along with singer Damion (from Sheffield). Damion tells me he is a Wednesday fan and remembers the Hillsbrough incident, like it was yesterday.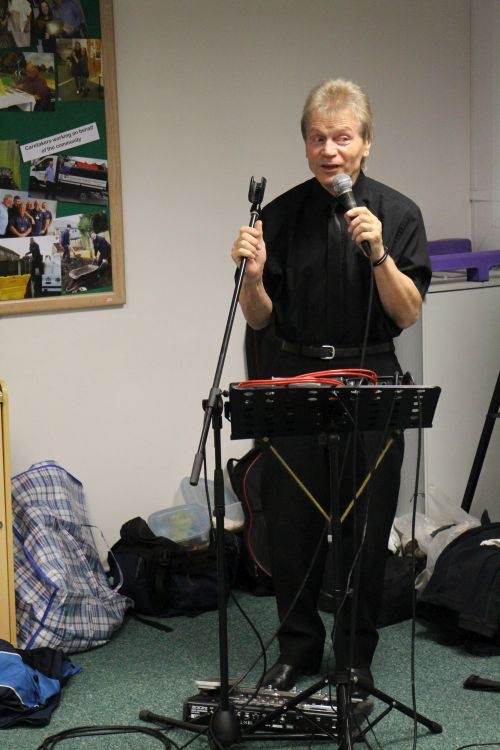 Damion, sang songs from the 60s with the occasional one from the 50s.
What I liked about him was he also played the guitar quite well, and played a couple of Shadows hits along with songs from Beatles, Cliff Richard and more.
The Tenants finished the afternoon and at least rain had now stopped for those who had to walk home.
I did mange to speak to a couple of tenants and they said was a very enjoyable afternoon.
Please take the time to have a look at the slideshow at the top of the blog and video of Damion at the bottom of this blog.