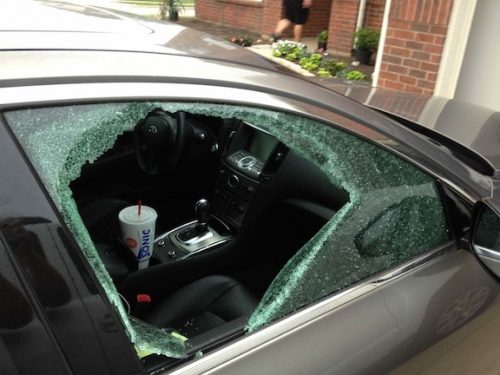 Beeston Hill has in the past weeks suffered a much-noted spike in car break-ins, affecting dozens of local households – and whilst residents are upset that little seems to have been done to tackle it, West Yorkshire Police are appealing for help to crack the crimes.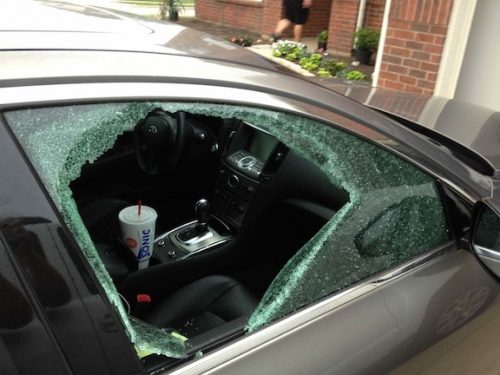 The spate of these break-ins has centred around streets including the Woodviews, Westbournes, and Bromptons – at all times of day, but especially on an evening and early mornings. Cars have suffered broken windows, with contents (including phones, satnavs, bags, and wallets) stolen – although no cars have apparently themselves been taken.
The increase in crimes started just before Christmas and has gathered pace: police stats point to 15-20 crimes per week, but our investigations suggest that as many as half the victims aren't reporting them. Some households we spoke to have been hit more than once.
Noreen, a local resident whose family has suffered two break-ins into their cars in the past month, told us:
"We and several of our neighbours have been hit – but the police are so rarely around, and didn't even come around afterwards. The second time it happened, we didn't report it – because what are the police going to do, and it's not worth the hassle and extra insurance?We're all already struggling financially, so it's not been easy. We feel threatened; what will happen next?"
Neighbourhood Sergeant Stuart Saville for West Yorkshire Police commented:
"The Neighbourhood Team are investigating, and would appeal to anyone who has any information to come forward. Our advice is not to leave any valuables in your vehicle, and always lock your vehicle even if leaving it unattended for a short time. We have increased our patrols in the area, and encourage residents to be vigilant and report any suspicious activity."
Anyone with information should contact the Neighbourhood Policing Team via 101, or by emailing innersouth@westyorkshire.pnn.police.uk, or by contacting Crimestoppers anonymously and in confidence on 0800 555 111. Reports from locals suggest that there is possibly just one lone individual behind many or all of these incidents, although this cannot be substantiated.