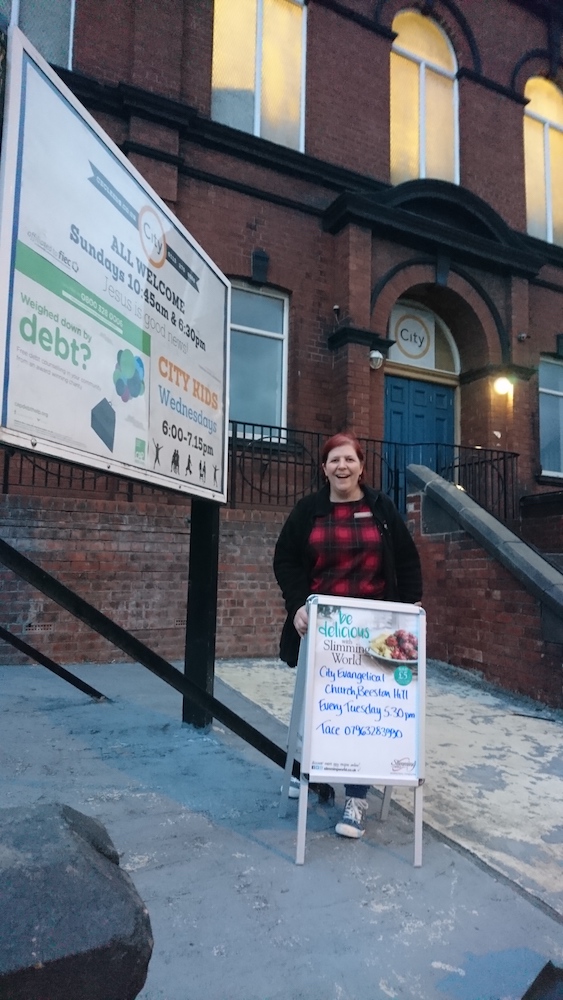 Sponsored content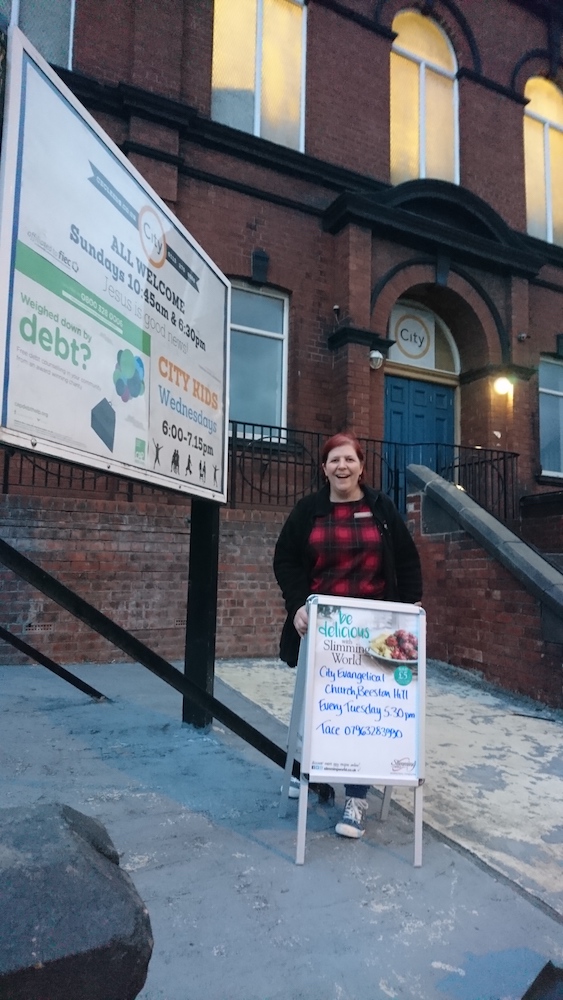 Local Slimming group held at City Evangelical Church on Cemetery Road in Beeston Hill is all set to relaunch on Tuesday 16 October  2018 starting with the earliest Christmas party in town!
Tace Catlin who has run a successful Slimming World group in Belle Isle for over 3 years, achieving awards for highest new member weight losses, is permanently taking over the Beeston Hill group which has had various venues and consultants for the past two and a half years.
"I have a passion for food" says Tace who loves to cook, "helping members learn new ways of cooking and eating, using normal every day, family friendly foods and to lose weight is just amazing!"
Tace joined Slimming World as a member 6 years ago and lost 7 stones, since then, due to "life getting in the way" she has regained some of her weight but regularly attends group as a member and is aiming to get back to her target weigh with the help and support of her group and consultant.
"My members know I understand what its like to struggle, particularly if they've tried losing weight in the past and maybe haven't been successful. I know group is the best place to get the help, support and motivation which is what I try and give my members every week."
Relaunching the Beeston Hill group is a great way to give members stability and to allow local people to make it their own, while achieving their weight loss dreams. It is held in a newly refurbished room within the church on Tuesdays at 5.30pm and combining the original Beeston Hill group with the Cottingley group, serving both communities. Tace is also incredibly active on social media giving members an extra layer of support through Facebook and Instagram.
"I have the best job in the world" says Tace, "I spend my time giving members confidence to feel happier in themselves and helpingto improve medical issues, through losing weight, such as diabetes, high blood pressure and during pregnancy. I love seeing members achieve their dreams and become who they want to be!"
On Tuesday 16 October, we are holding a party to countdown the "12 Weighs til Christmas!" it will be an open evening where people can come along and experience what happens at a Slimming World group with no obligation to join.
"If you want to get a head start on getting back into that Christmas party dress, don't wait for the 16th" says Tace, "Get in touch and I'll let you know of the free membership offers we have available at the beginning of October!"
Tace can be contacted on  07963 283990 or check out the Slimming World website for details of other groups in the area.