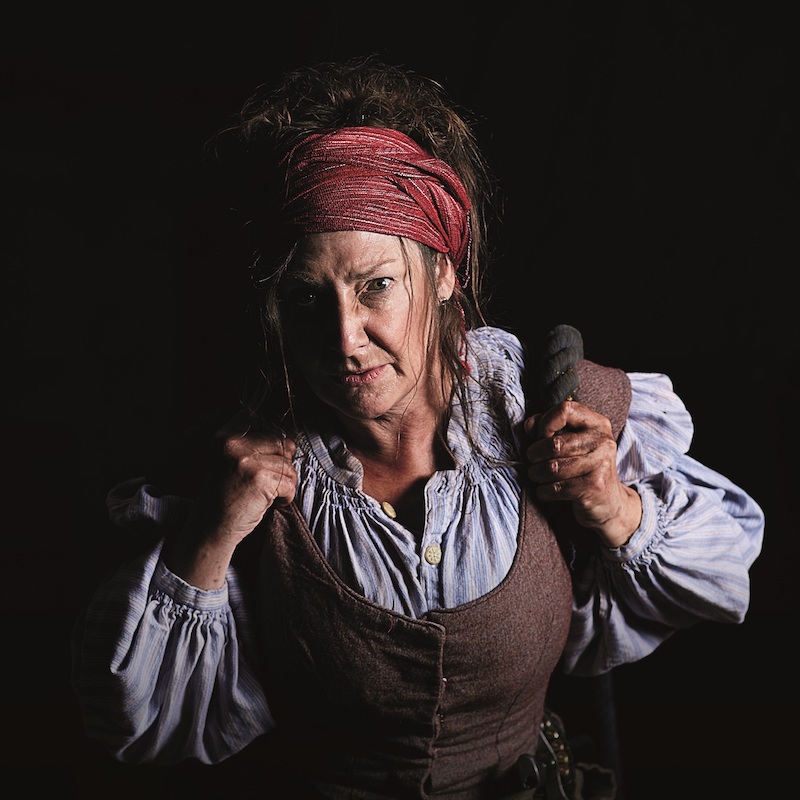 A single mother with three children by different fathers – sound familiar?
Mother Courage And Her Children is set during the Thirty Years War in the seventeenth century. Mother Courage is an entrepreneur, she buys cheap and sells at a profit. Her customers are the armies criss-crossing backwards and forwards across Europe. Don't worry, you don't need to know your history to understand the action, this is a timeless story.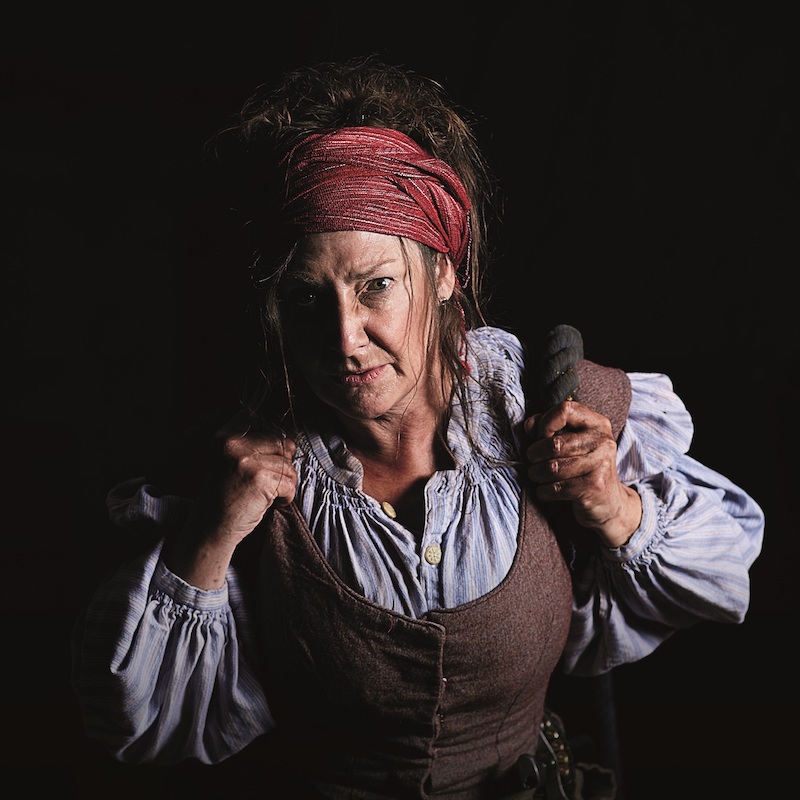 Played brilliantly by Pauline McLynn (yes Mrs Doyle in Father Ted amongst many other roles), Mother Courage is not a sympathetic character. She drives a hard bargain, she's got a tough exterior, she doesn't take any shit from anyone (the play is full of foul language so please don't go if you will be offended). And she talks disparagingly about her children, but as the play unfolds you see that she does care about her children and she does love them, even if she can't afford to show it.
Red Ladder Theatre's staging of Bertold Brecht's classic, in a new translation by Lee Hall, doesn't use the trick of a modern stage setting because it doesn't need to, the plot is timeless.
This is a story of survival. In this case in an interminable war (sound familiar?) but it could be just surviving in any situation of shortage and danger.
The play is staged as a promenade performance as we follow MC and her cart, which doubles as warehouse and shelter, around the battlefields of Europe. As an audience we are ushered around the basement spaces by the Community Chorus.
The staging at the Albion Electrical Warehouse in Hunslet is simple with the bear concrete walls standing in for the desolation of the battlefield. The scene is set in the first small concrete room with a very modern sounding barrage of bombs and artillery. It is arresting put me in mind of Aleppo and other modern war scenes.
It may sound like a grim evening's entertainment, but the mood is lightened by plenty of black humour. Music, composed by Boff Walley of Chumbawumba fame, is sung by the excellent cast and chorus and adds another dimension.
Mother Courage is condemned to follow the war, the alternative is no alternative for her. These are religious wars but she isn't interested in whether the Catholic or Protestant side wins. She's only interested in surviving whoever is currently in power. When peace threatens to break out she is in despair having just restocked the cart, but luckily the peace does not last. Her Courage is that she carries on, she always carries on.
Her final scream of defiance and anguish as she pulls the cart off stage on her own is blood curdling and heart-wrenching.
Mother Courage And Her Children runs until Saturday 20 October. Tickets (£15, £20 Saturday shows) are on sale through Leeds Playhouse. Book via www.redladder.co.uk or call Leeds Playhouse on (0113) 213 7700.