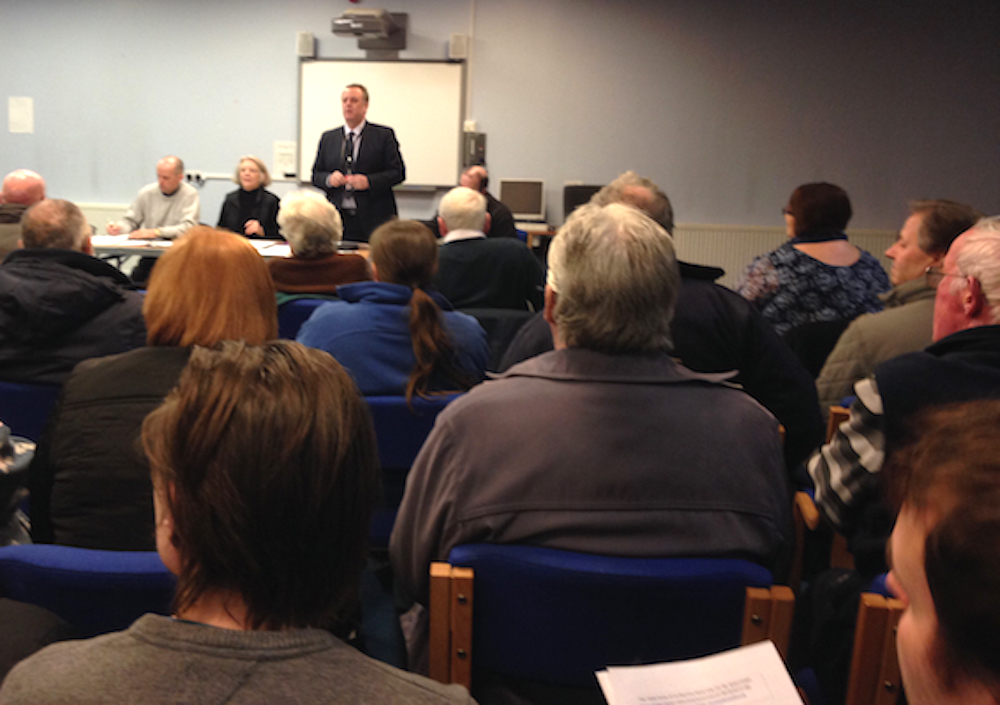 As the Beeston Community Forum approaches its 20th anniversary, it is moving its meetings to St Anthony's Church Hall on Old Lane, near the Co-op.
The Forum's next meeting, on Thursday (7 March 2019) will see a relaunch of their efforts to create a Beeston Neighbourhood Plan. The 20th anniversary will be celebrated the following month on Thursday 4 April. Meetings start at 7:30pm.
The Forum has been meeting at the Old White Hart pub since the Beeston Village Community Centre (the former library building next to Hugh Gaitskell Primary School) was demolished. Work is yet to start on the new centre and it was felt the St Anthony's would provide a better space for meetings. Hall hire charges have been met thanks to a donation to the Forum by the Save Our Beeston, Cottingley & Holbeck group.
Photo: West Yorkshire Police & Crime Commissioner Mark Burns-Williamson address a meeting of Beeston Community Forum in 2015.