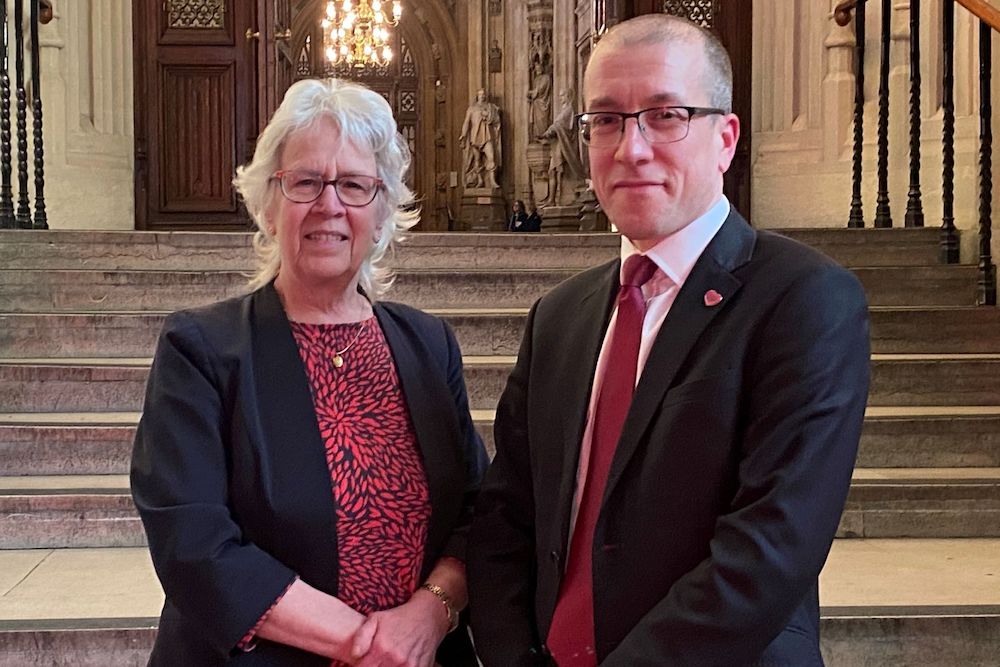 Judith Blake, the Baroness Blake of Leeds CBE, has been appointed as the new Patron of the Institute for Economic Development (IED). She takes up the unpaid role from outgoing Patron, The Rt Hon Greg Clark MP, who was in post for two years.
A British Labour politician serving as a life peer in the House of Lords since 2021, Baroness Blake sits on the opposition front bench as a Shadow Spokesperson for Business and Energy. She was previously Leader of Leeds City Council from 2015 to 2021, becoming the first woman to hold the position, having been Deputy Leader for five years. An elected member of the Council since 1996, representing Hunslet and then Belle Isle and Middleton Baroness Blake also formerly served as an Otley town councillor.
Judith was awarded a CBE in the 2017 Queen's Birthday Honours, and, in December 2020, it was announced that she would be conferred a Life Peerage after a nomination by Labour Party Leader Sir Keir Starmer. Currently Baroness Blake is part of the Liverpool Strategic Futures Advisory Panel, established last summer by The Rt Hon Greg Clark MP in his capacity as Levelling Up Secretary, alongside Liverpool City Region Metro Mayor Steve Rotheram (Chair) and Sir Howard Bernstein, former Chief Executive of Manchester City Council from 1999 to 2017, and another past Chair of the IED.
"I was delighted to be approached by the Institute of Economic Development to become its new Patron, and to formally accept the opportunity," said Baroness Blake. "This is an important time for economic development and regeneration, and for the Institute and its members as the organisation embarks on its 40th anniversary year, and I am looking forward to supporting Chair Tom Stannard, Executive Director Nigel Wilcock, and other Board members in its mission and strategic priorities. In particular, I have a keen interest in keeping in touch with practice in economic development."
IED Chair Tom Stannard added:
"We are proud and privileged to welcome Baroness Blake as our new Patron. The Patron of the IED is an important national role, filled by someone who, due to his/her public achievement, exemplification of outstanding leadership and stature in society, can help the IED achieve its mission by enhancing the Institute's credibility. My Board colleagues and I felt that Baroness Blake fits that profile perfectly, and we look forward to working with her over the coming years. I would also like to thank The Rt Hon Greg Clark MP for his service over the past two years, and we are grateful for his continued support in investing time in our 40th anniversary activities."
This post is based on a press release issued by the Institute of Economic Development
Photo: Baroness Blake, newly-appointed Patron, and Tom Stannard, Chair, of the Institute of Economic Development
Whilst you're here, can we ask a favour?
South Leeds Life is published by a not-for-profit social enterprise. We keep our costs as low as possible but we've been hit by increases in the print costs for our monthly newspaper – up 83% this year.
Could you help support local community news by making a one off donation, or even better taking out a supporters subscription?
Donate here, or sign up for a subscription at bit.ly/SLLsubscribe