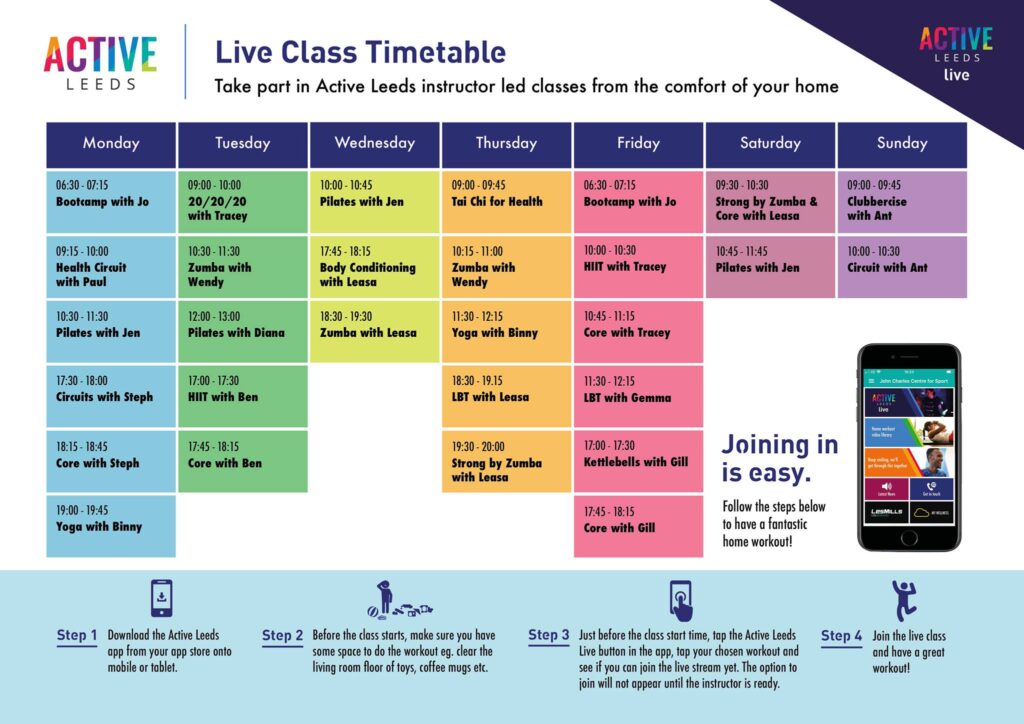 Active Leeds has launched a timetable of free live fitness classes featuring their own top quality fitness instructors.
The classes range from Bootcamp at 6.30 in the morning for the fitness fanatic, to some mid-morning Tai Chi, or afternoon Yoga for those looking for some relaxed movement to de-stress. Or, if you are missing the dancefloors, there's Zumba and Clubbercise at the weekend so you can dance like no one's watching, literally!
Anybody can access these classes free of charge. All you need to do is download the Active Leeds app from your app store onto your tablet or smart phone. From there, the live stream can be accessed with just the touch of a button. For a more immersive experience, customers have been using TV mirroring or Chromecast to get the live stream up on their TVs too.
Active Leeds Live is the perfect way to discover new classes you might not otherwise have tried from the comfort of your own home. You can tune in and out as you please, and no one (but the dog) can see you if you're off beat in Zumba. Have fun and get active without leaving your house with Active Leeds Live!
To find out more physical activity resources from Active Leeds, visit active.leeds.gov.uk/healthyathome.