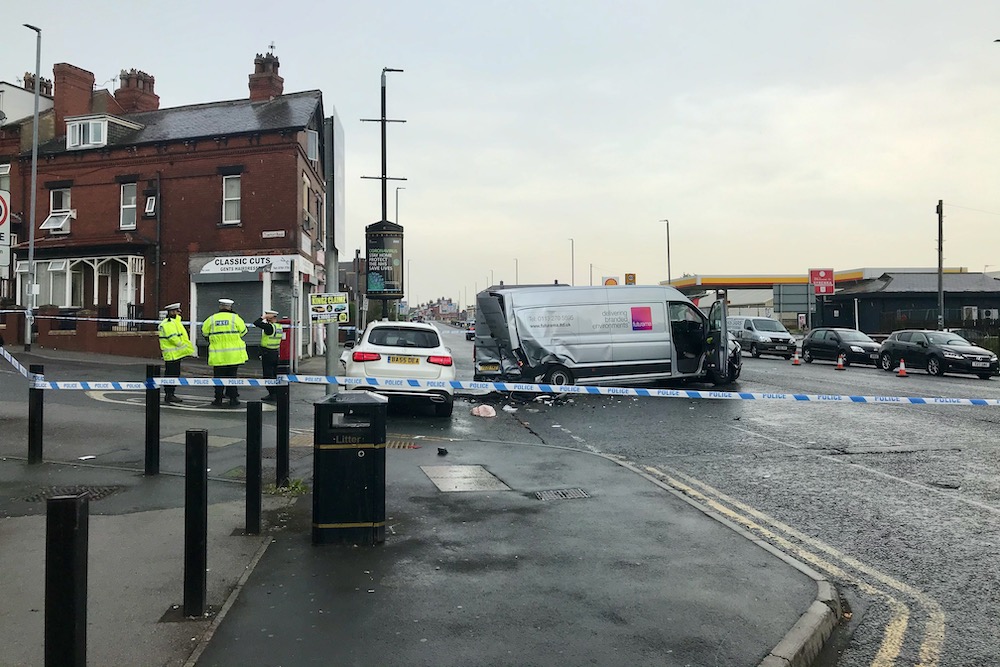 A man was seriously injured in a three vehicle crash at the junction of Dewsbury Road and Tempest Road in Beeston this morning (26 June 2020).
The crash occurred just after 11am and the wreckage completely blocked the inbound carriage way. Traffic was diverted via Parkside industrial estate as the road remained closed for several hours whilst officers examined the scene.
Police are appealing for anyone who witnessed the collision or may have dash cam footage of the collision itself to contact police on 101 or use the live chat facility quoting log 755 of 26 June.