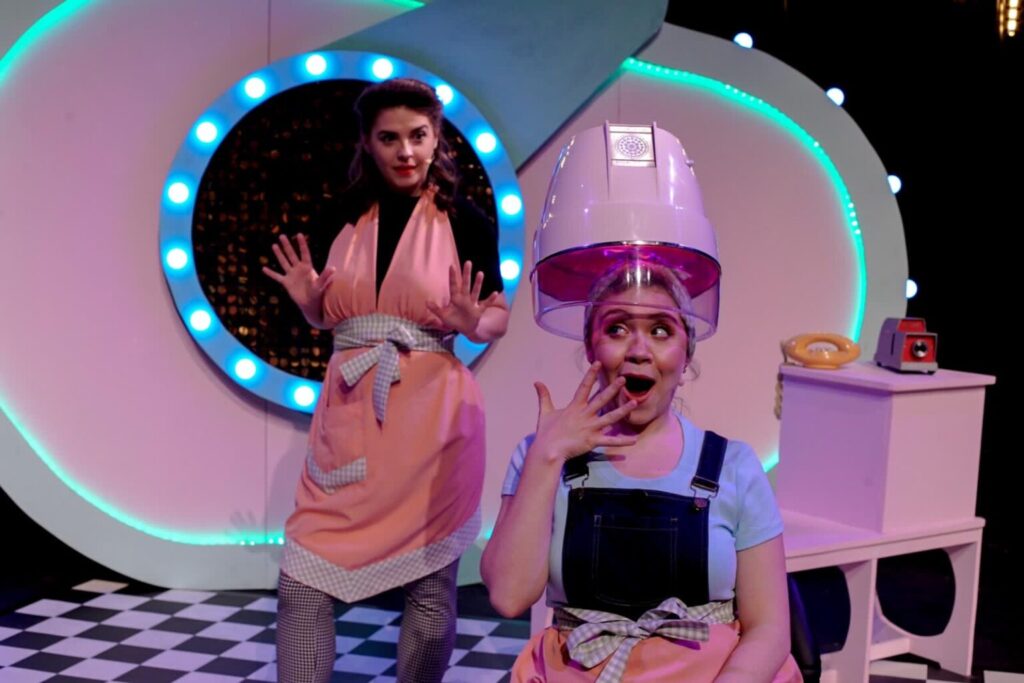 Two touring theatre companies, Wrongsemble and Mikron are bringing shows to South Leeds this month.
Family-friendly troupe Wrongsemble are back with a retelling of the Cinderella tale: The Not So Ugly Sisters.
You've heard the fairytale, now here's the whole hair-raising truth!
Dolly rests on her broom counting the passers-by outside the salon window, whilst her sister Barb watches the phone that never rings. It's the morning of Cindy and Prince Smarming's big royal wedding – but Dolly and Barb are not invited! Hell hath no fury like a hairdresser scorned…
Writer and director Elvi Piper explained more about the show: "In the original story the sisters are vilified as being ugly, jealous and cruel.
"In this version we are reminded of the original story, then see how the story is reported, and finally get the sisters' version as they reclaim it with the phrase 'We're not the baddies in someone else's story – we're the heroes of our own!"
You can catch The Not So Ugly Sisters at BITMO's GATE in Belle Isle on Tuesday 5 April and at Hunslet RLFC, South Leeds Stadium, on Sunday 24 April. Both shows are at 2pm tickets are £5 each (the Belle Isle show is free for BITMO residents). Book at bit.ly/WrongNSUS
For its 50th anniversary tour, Mikron Theatre is remounting its 2015 production Raising Agents.
The play tells the story of Bunnington Women's Institute (WI). A bit down-at-heel, with memberships dwindling, it means they can barely afford the hall, let alone a decent speaker. So, when a PR guru becomes a member, the women are glad of new blood.
Initially, the milk of WI kindness begins to sour when she re-brands them as the Bunnington Bunnies. They are hopping. With stakes higher than a five-tiered cake stand, a battle ensues for the very soul of Bunnington, perhaps the WI itself!
On the threshold of one century into the next, this tale of hobbyists and lobbyists asks how much we should know our past or how much we should let go of it.
Mikron Theatre, based in Marsden near Huddersfield tour by canal boat. They'll be tying up on the Leeds-Liverpool and popping into The Holbeck (Jenkinson Lawn, LS11 9QX) on Saturday 16 April at 7:30pm. As with all shows at The Holbeck, it's pay what you decide.
Photo: The Not So Ugly Sisters by Wrongsemble Theatre Co by Lian Furness