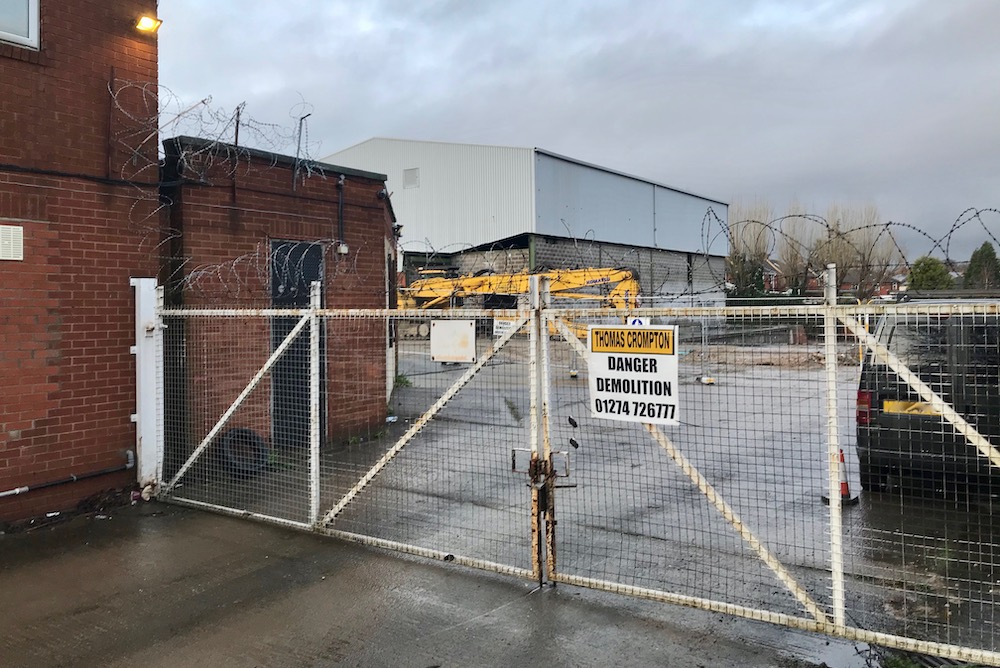 Aspiring Communities has started work on its controversial community centre on the site of the former Ice Pak factory on Barkly Road in Beeston.
The development was subject to a long running planning battle which ended with a three day public enquiry. The Planning Inspector granted planning permission for: "the erection of a mixed use development comprising sports hall, teaching and community facility with associated offices and ancillary facilities and the change of use of office building for temporary community use during building works." This was subject to a list of 25 conditions.
The conditions that relate to issues prior to construction have now been met to the satisfaction of Leeds City Council's planning department and the first phase of work has started.
The centre will be built in phases as follows:
Phase 1 – no community use or parking, the front office building will be refurbished. Expected to take 6 months.
Phase 2A – community use of front office building, separate access and parking for community use. Expected to take 18 months.
Phase 2B – demolition of front office building, no community use or parking. Expected to take 6 months.
Phase 3 – new build operational following laying out of final car parking on site of previous office building. Expected to take 3 months.
Based on this timetable community use of the front office building on Barkly Road will commence this autumn with the new centre opening by the end of 2022.