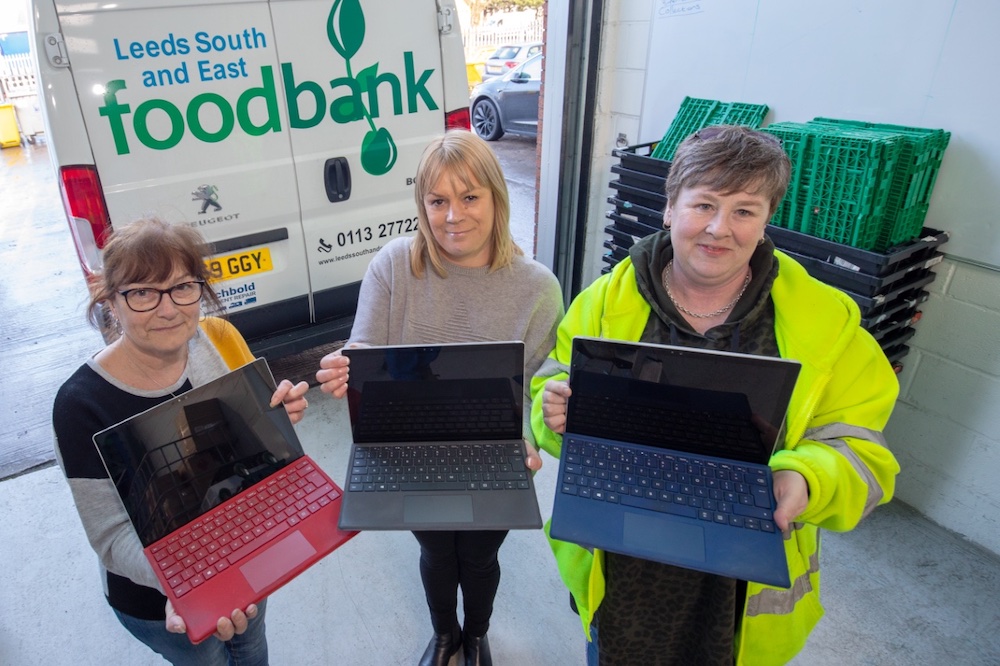 White Rose Shopping Centre has donated a number of gently used laptops to its charity partner, Leeds South & East Foodbank, in order to help the foodbank support its users. 
The donation comes as part of a series of contributions from Landsec, which operates White Rose, and has a long-standing commitment to its community partners. 
One of the main issues arising from the pandemic has been tech-poverty, resulting in inequality affecting communities throughout the UK. The centre's aim is to assist food bank users wherever possible, and the laptop donations will be used to support:
Young people who have been out of education for extended periods
Those experiencing barriers such as homelessness, unemployment, and poverty

Staff within the Foodbank with much-needed resources for the charity itself
The refurbished IT devices will allow the Foodbank to become a digital hub for its clients experiencing the negative effects of the pandemic. The community will be able to access online services such as job searches and benefit checks when they attend to collect food parcels.
Steven Foster, Centre Director at White Rose, said: 
"Our Tech and Sustainability teams at Landsec have worked together to identify where the need for donations is greatest among our community partners, and as a result we were delighted to make the donation to Leeds South & East Foodbank to support our local community."
Nathanya Laurent, Development Manager at Leeds South & East Foodbank, said: 
"The idea that our distribution centres could double as client digital access points was something we had dreamed about, and it promises to greatly assist our clients' return to financial inclusion. The generous gift of these laptops has significantly brought forward the roll-out of these exciting plans"
This post is based on a press release issued on behalf of White Rose Shopping Centre