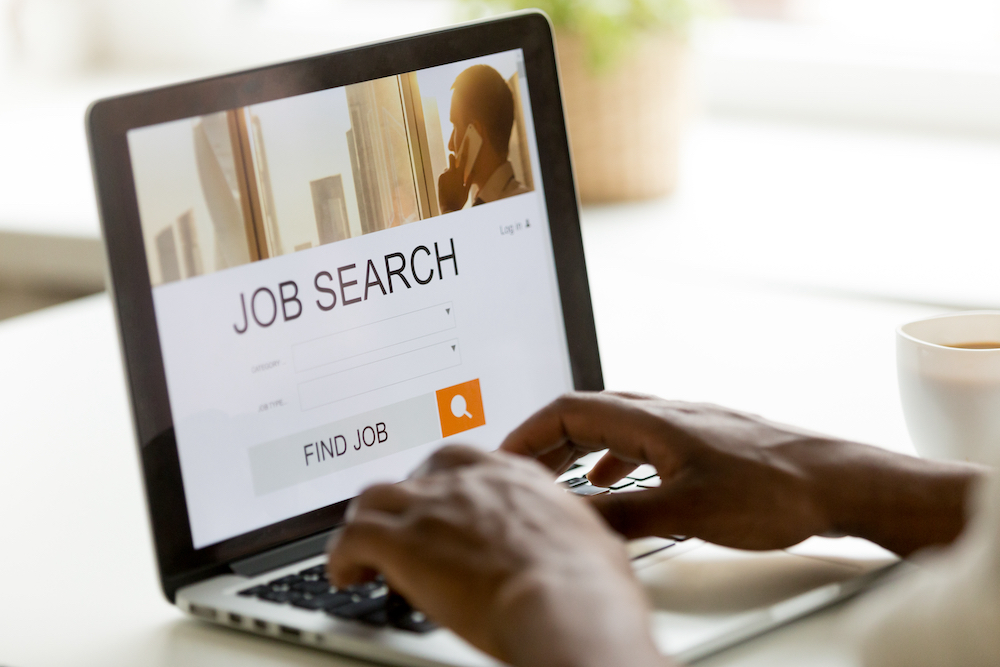 The last year has been so difficult for many, with uncertainty, redundancies and unemployment hitting many families across the area.
I work as an employment adviser supporting people with mental illness who are looking to move into work, return to work or simply remain in work.
I see people with various levels of employment history, many have no idea where to start with job searching and their CV. Some people are looking for their first paid role and others who have worked in one place for many years – have never had to write a CV before.
I hope these basic tips might help people to move forward, but remember there is no secret formula to this and even more is available than what's stated.
Your CV
Keep it simple and easy to read, imagine you are the employer skimming it for the information you want. Here's a Word template which contains some advice: cv-template-1
Keep it to a maximum of two pages where possible.
Keep it relevant and look at the job description, make sure that it's clear why you'll be able to deliver in that role.
When listing your work history, start with the latest role and provide 5-10 years history and summarise the rest in a paragraph.
Try your best to add employment dates, the month and year as a minimum.
Can you relate your hobbies and interests to the role? If yes, do it.
Be positive about yourself, it's difficult to say good things about yourself, but that's exactly what you need to do.
Make sure it reflects who you are.
Check your spelling and grammar.
Keep it short and don't be scared to leave off experience that isn't relevant to the role.
Don't include your date of birth or a photo (nobody should be judged on how they look or their age).
Ask a friend or family to read it and get their opinions.
Cover Letter
Stand out from the crowd. Too many people ignore the Cover Letter, but it's a simple way for employers to narrow down the numbers, it is a vital tool to get noticed. Try using this Word template that's easily edited: cover-letter-template1
Further Advice and Support
If you feel you need more advice (after lockdown), contact your local community hub. Most community hubs now have employment advisors in their job clubs and they are well worth the visit.
BITMO offer a free job club on a Thursday afternoon, so hopefully that will be back running after lockdown.
Support is also available for people in selected areas across South Leeds from Hamara through their CLLD funded Connected project, www.hamara.org.uk/our-services/projects/education-employment-training/
Engage Leeds offer employment advice, you can self-refer on (0113) 380 7615.
Job sites
My first tip would be to make job searching a part of your routine and give yourself a target of how many to apply for per week, you may want to discuss this with your job centre advisor (if applicable).
There are lots of job sites out there, do try not to get overwhelmed by joining them all as many employers will add their roles to several sites. The most popular ones seem to be as below, upload your CV and remember to use a cover letter.
Volunteering
Consider adding volunteering as your work history if you haven't worked before or simply haven't for a while. If you start volunteering, it's a great way of learning new skills, adding to your CV and helping in your community all in one.
A great place to find volunteering opportunities is here: doinggoodleeds.org.uk/volunteering
Apprenticeships
The common misconception is that apprenticeships are only for young people, but that's not the case, anyone of any age can now apply for an apprenticeship, if it's for you – do it. You'll get paid while you train for new role. You can find apprenticeships here; www.apprenticeships.org.uk
Courses
Another way of developing your skills is to take a short course, many are FREE, but please check your eligibility with the course provider. The Leeds Adult Learning website has lots to choose from, leedsadultlearning.co.uk
If you have a disability, mental illness and you are unemployed, an excellent employability course can be accessed via Scope called 'Starting Line', www.scope.org.uk/starting-line. In work support for those with a disability can be accessed via Scope's 'Kickstart' programme, www.scope.org.uk/kickstart
If you want to retrain, you are never too old to go back to college and local colleges will help you find the appropriate course. Always check if you are eligible for funding to cover the course fees, by asking the colleges welfare department.
Welfare/ Benefits Advice
Lastly, if you need benefits/ welfare advice, contact the Council's welfare rights team on (0113) 376 0452.
Mon–Wed 9am–4.30pm; Thu 9am–3.30pm; Fri 9am–4pm.
This post was written by Wayne Dixon
Photo: Shutterstock