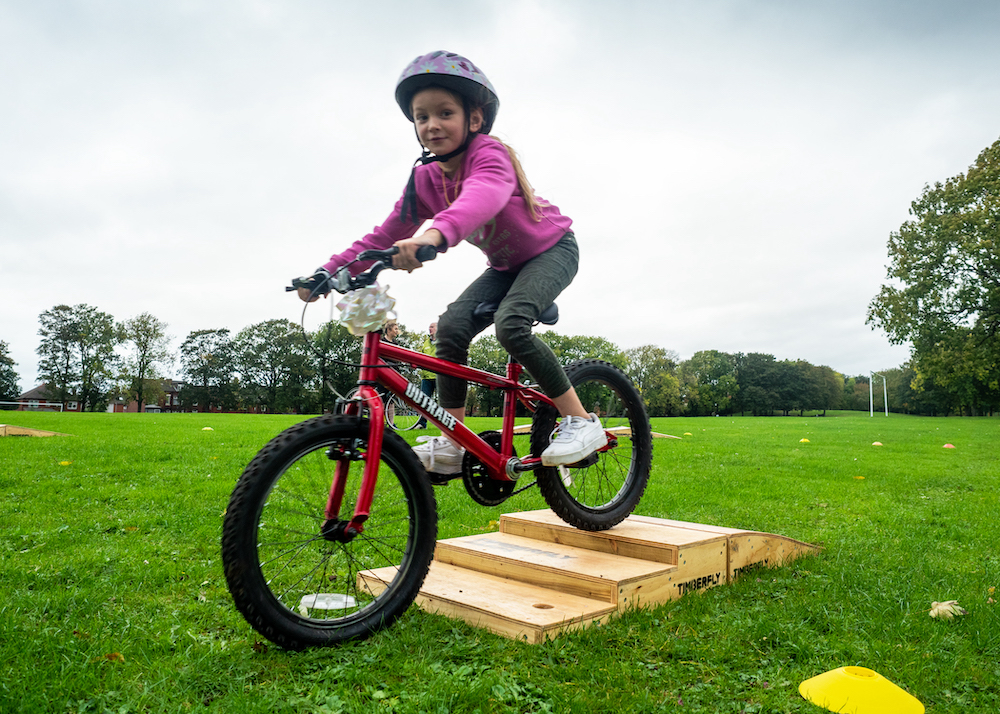 Here's a roundup of some the main events taking place over the coming week in South Leeds. For full listings go over to our What's On calendar here.
We start this week in Middleton with the launch of new Makers' Market at Middleton Circus, on Saturday, 10am-2pm. It promises a great selection of local makers selling handmade, jewellery, wax melts, pickles and food and cakes plus much more. Get down and support your local community.
Before the market there is a new free exercise class from 9-9:45am at Leeds Urban Bike Park just along the Ring Road. The class is led by Belina Sithole and offers an alternative to parkrun which is at the same time and venue.
Our Future Beeston are holding a Reduce, Reuse, Recycle Fayre at the Watsonian Pavilion in Cross Flatts Park on Saturday from 11am-2pm. There will be Second-hand stalls; free stuff from the St Luke's CARES shop; free School Uniform Exchange; donate old roller skates to the Skate Scholarship project; recycling information, activities and consultation
It's the free Family Film Club at Hunslet Community Hub & Library from 11am. This month's movie from the bookshelves is Hidden Figures, the true story of the African American women mathematicians behind NASA's 1960s space programme.
Sunday sees the return of the free Vintage bus service running between a number of museums in the city including Middleton Railway in Hunslet and Thwaite Watermill in Stourton.
The team from Specialist Autism Services are holding two drop in sessions on Monday. Providing advice about local Autism services and Autism employment services, they will be at Hunslet Community Hub & Library from 10am-12pm and at Dewsbury Road Community Hub & Library from 1-4pm.
Skelton Grange Environment Centre is holding a free family activity day on Tuesday for families in receipt of free school meals. As well as nature, crafts, shelter building and games, they will be firing up the pizza oven and getting out the smoothie bike. The day is aimed at children aged 4-12 and their families. Booking essential at https://www.eventbrite.co.uk/e/400726221917
There are two free Activity Days organised by LCC Youth Services: on Tuesday from 12-3pm at Parkside Field off Belle Isle Road (near Windmill Primary School); and on Thursday on Cardinal Square in Beeston, 12-3pm. No need to book, just turn up.
On Tuesday evening there is a meeting for residents of Hunslet Green & the Whitfields at The Hunslet Club on Hillidge Road at 6:30pm.
On Wednesday MHA Communities South Leeds will be holding a sponsored Jigsaw Challenge from 8am-6pm. Why not pop into St Andrew's Community Centre on Cardinal Road to support them, or join them for a cuppa.
Cross Flatts Cycling Festival takes place on Wednesday 17 August, 1–4pm in Beeston's Cross Flatts Park. This free community event will have opportunities for children of all ages to try out their skills, along with led rides, information stalls, bike fixing and a chance to bring your bike to be registered with the police.
Also on Wednesday, Wronsemble will be performing The (Not So) Grimm Twins at BITMO's Gate centre in Belle Isle. It's a family friendly show, with free tickets for under 16s and BITMO tenants.
And finally, don't forget to check our guide to family friendly summer activities including free play sessions, activity days, museums and much more.