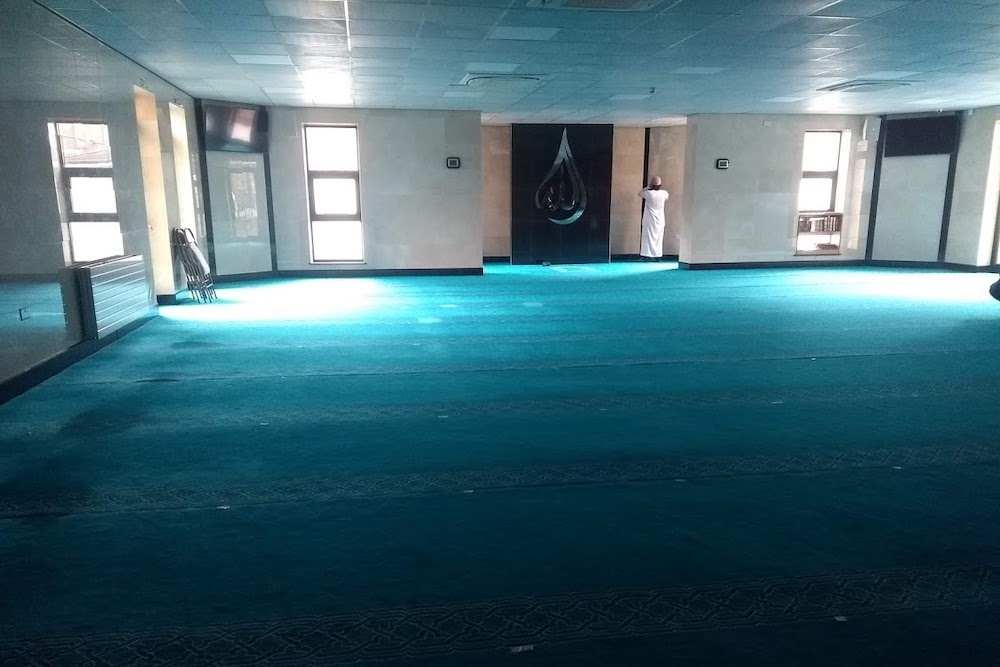 The coronavirus outbreak has turned our world upside down in all kinds of ways. But for those who have attended their local place of worship every day for decades, the sudden change has struck at the heart of their lives in a way that cannot be measured.
Although individual worship was re-authorised last month, mosques faced a particular challenge as their primary function is to provide congregational services.
Worshippers are usually required to stand shoulder-to-shoulder during prayers, which has been upended by the need to maintain social distancing.
Hugging and shaking hands, usually a common act of goodwill and solidarity among worshippers, are now forbidden.
It was against this backdrop that congregational services in mosques were authorised to begin again from Saturday 4 July 2020.
Far from the scenes of crowded pubs, bars and restaurants, 'Super Saturday' played out very differently here.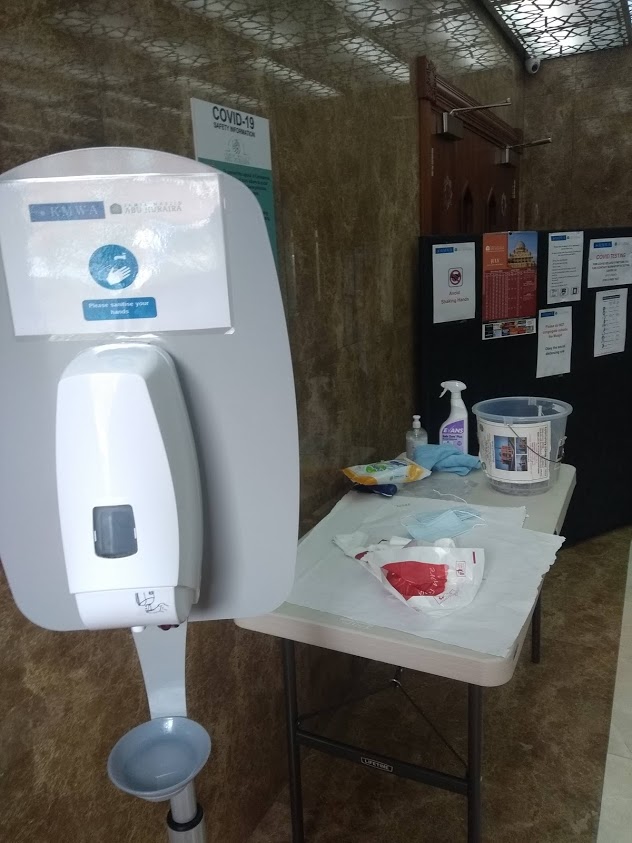 So, like other places of worship in South Leeds, mosques have taken measures to protect people's safety to adapt to the 'new normal'. Worshippers must bring their own prayer mats, shoe bags and wear masks. Ablution and extra prayers must be done at home, toilets, washing facilities and shoe racks are closed off, and a one-way system is in place.
Places of worship usually act as multi-generational hubs for the community, but with children and the elderly not allowed to attend for the time being, returning without seeing familiar faces is a marked change.
A representative of Masjid Ibraheem, who did not wish to be named, explains how they have adapted to the new normal.
"It's been very easy for us and everyone is abiding by it. We feel safe and we're happy with everything," he said.
Visitors who have travelled in are required to register their contact details. Hand sanitiser, towels and face masks are provided upon entry.
For those who have come to the mosque for the five daily prayers for 20-30 years, not attending at all during the last three months has been difficult emotionally and spiritually, but the mosque contacts them personally and on Facebook and WhatsApp groups. Physical lockdown need not mean spiritual isolation.
"Some people are a bit fearful of coming. We want to be careful. It's the elderly that fill them [mosques] up, but we're keeping them away.

"They're adhering to what's going on and taking it seriously. It's a difficult thing to get used to but everyone's taking care of it," he said.
In a YouTube video, Imam Abdul Raheem of Abu Huraira mosque echoed these thoughts.
"It's a very big treasure to be once again allowed to attend the masjid. For those who served the community for years and built the masjid, to not be able to attend because of the pandemic was very difficult.

"I cannot wait for the day when kids can come back to the masjid to read Quran and study the deen [religion] the way they did before."
An afternoon prayer service at Abu Huraira Mosque summed up the surreal nature of the new normal for places of worship.
The one-way system that efficiently ushered people in and out of the building evoked the idea of being on a factory conveyor belt. Masking tape dotted the carpet to allow worshippers to maintain a safe distance, giving the impression of stepping onto a super-sized chess board, with each person assigned to their square as the prayer time approached.
The sight of rows of worshippers wearing masks was somewhat surreal and a sign of the new times. However, the eye-catching spectrum of colour – bright green, light blue, crimson red – created by the rows of individual prayer mats added some aesthetic cheer to the scene.
One worshipper said it was "a safe but new" experience as "before COVID, we never had anything like this".
But it is a change that all of society is making as we adjust to life in a new world.