Born at 8 Ebeneezer Place in 1873, close to Holbeck Working Men's Club, Victoria Lawrence was a massive star of the Music Halls, both in Britain and the United States.
You may never have heard of Vesta Victoria, but you will know some of the songs she made famous such as Daddy Wouldn't Buy Me A Bow-Wow and Waiting At The Church.
Victoria's stage career started when she was four years old and appeared alongside her father and mother as Baby Victoria.
Her father Joseph had been brought up in the grim Holbeck Workhouse, but was now working as a mechanic. Mother Emma had worked in the flax mills since she was a child. They escaped this life by performing in pubs and music halls.
Music Halls were the TV of their day. With two performances every night and tickets from 3d (less that £1 today) and a new variety show every week, everyone went.
Baby Victoria graduated to Little Victoria when she was 19, still as part of the family act. But soon she went solo and adopted the name Vesta Victoria.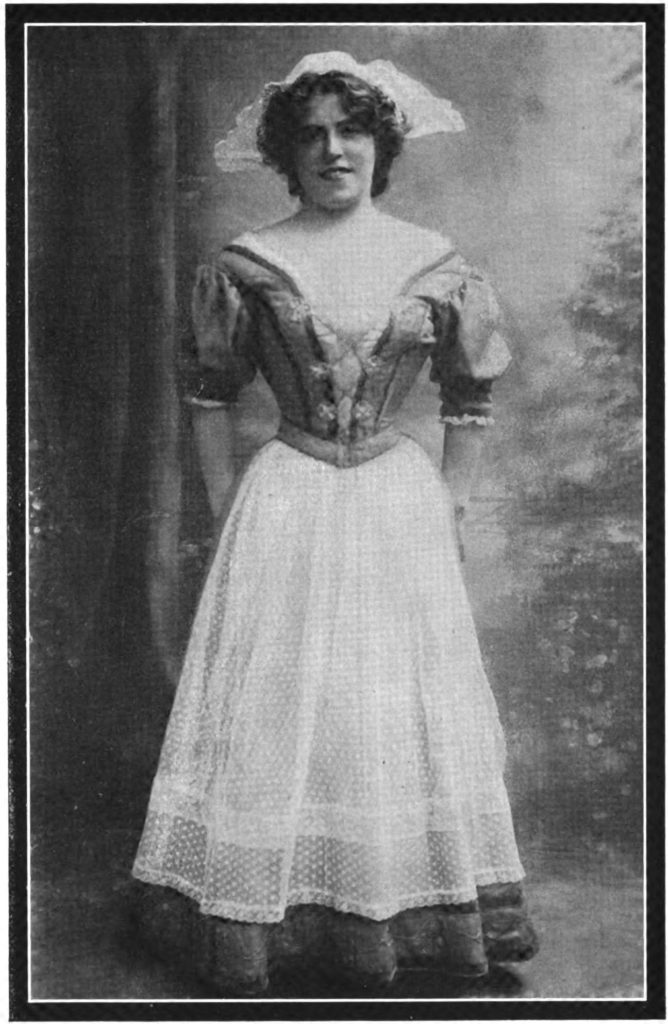 Vesta's stock in trade were saucy, somewhat risqué songs with sing-along choruses. These included Our Lodger's Such A Nice Young Man, Poor John and I've Told His Missus All About Him. Now based in London these songs were sung in the Cockney style. She was adored by her audiences who roared out the catchy choruses.
From the 1890s onwards she regularly toured the vaudaville /music hall circuits. In the Americas she was a huge star, topping the bill and commanding a fee of £50 a week (£200,000 a year in today's money). She won rave reviews and was showered with love letters and jewellery.
Her long career lasted into the 1940s with appearances at two Royal Variety Performances as well as film and radio work. She returned to Leeds occassionally performing at the City Varieties, the Hippodrome and other music halls.
She was less lucky in her personal life. Her three unsuccessful marriages mirroring her song It Ain't All Honey And It Ain't All Jam. However, when she died at her London home in 1951 she was still a wealthy woman.
The girl did well!
This post was written by Dennis Kitchen

We encourage anyone living or working in South Leeds to use this website to tell their news. You can either use the Create an article for South Leeds Life page, or email us at: info@southleedslife.com
Photo: New York Star 28 November 1908 via Creative Commons