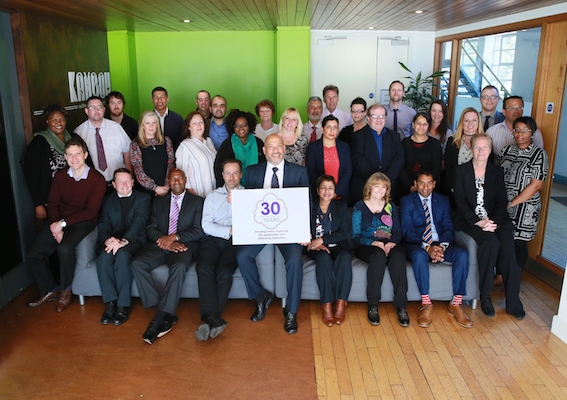 One of the country's foremost BME-led housing associations has celebrated its 30th anniversary.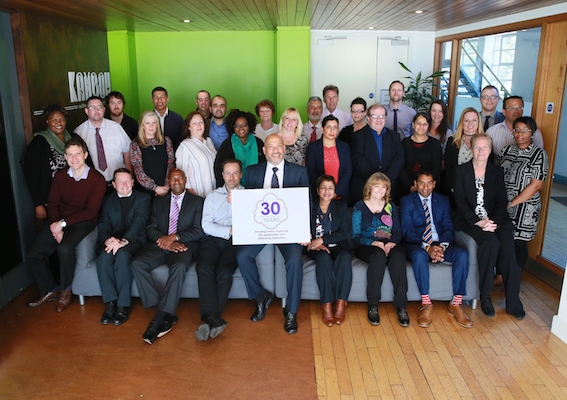 Unity Homes and Enterprise was established in 1987 with the objective of addressing the needs of black and minority ethnic communities in Leeds. The initial focus was on Chapeltown, where it still has its headquarters. Over the years, Unity's work has widened to many other areas of the city including Beeston, Holbeck and Hunslet.
It now owns more than 1,200 properties for tenants from all communities and all ethnic backgrounds. Unity's sphere of activities has also expanded significantly over the last three decades.
In 2000 the association formed a subsidiary company, Unity Enterprise, to support local entrepreneurial activity. Unity Business Centre – the largest of Unity's three business centres, which also include Chapeltown Enterprise Centre and Leeds Media Centre – has become a hub of entrepreneurial activity with more than 80 different enterprises now resident including training organisations, recruitment consultants, fashion designers, printers and a café.  Leeds Media Centre is home to Made in Leeds TV.
Unity Employment Services (UES) was set-up in 2011 to support Unity tenants and their surrounding communities in accessing employment and training opportunities. Last year 77 people were helped to find work, 120 received accredited skills training and 15 others entered work placements. More than 600 people have been given direct assistance to improve their lives since UES was established.
Ali Akbor, chief executive of Unity Homes and Enterprise, paid tribute to Unity staff and board members past and present. He said:
"Unity's founders deserve immense credit for stepping forward to establish the organisation at a time when there were huge inequalities in housing.

"Thanks to their efforts, the vision of a succession of board members and the professionalism and dedication of our staff over the last 30 years, Unity is now rightly regarded as one of the country's most successful and forward-thinking BME-led housing associations.

"We are strong in our belief that the revitalisation of communities is not just about providing high quality affordable homes, but also stimulating social and economic regeneration.

"I am particularly proud of the fact that we have expanded our work to help people into employment and support enterprise.

"Community housing associations such as Unity really do make a difference.  We hope to make that difference for many years to come."
Shruti Bhargava has been chair of Unity Homes and Enterprise since 2015. She said:
"I am privileged to lead a talented and diverse board who, like me, have a deep appreciation for the hard-working and dedicated staff at Unity who collectively deliver such remarkable results.

"We have a shared social purpose of improving the lives of residents in areas with large BME populations and transforming these communities into vibrant, multi-cultural neighbourhoods.

"The current social and political climate means that the role played by relatively small community organisations such as Unity in bringing communities together has never been more important.

"Unity's record of success is deeply impressive but we are constantly looking at new ways of positively impacting on people's lives and achieving real cohesion."
Unity's work has also been praised by Tom Riordan, chief executive of Leeds City Council. He said:
"Unity Homes and Enterprise has played a leading role over the last 30 years in helping to transform Leeds into the modern, outward-looking city it has become.

"I have visited a number of Unity's affordable housing schemes and am constantly impressed by the quality of homes it provides.

"However, Unity is much more than just a housing association and is rightly highly-regarded for its positive work in the communities it serves.

"I congratulate everyone who has played a part in Unity's success and look forward to many more achievements in the future."