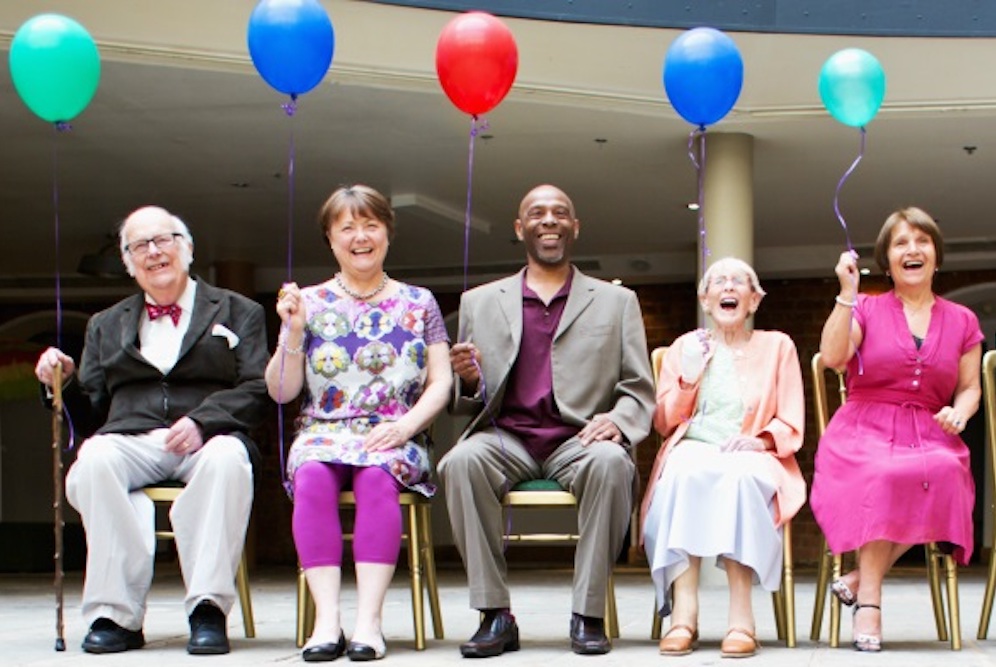 Leeds theatre company The Performance Ensemble is on a quest to grow its company and gather 1,000 stories from the city's older population that will ultimately create a piece of theatre for the Leeds Cultural Festival in 2023.
The Performance Ensemble is a company of performers over the age of 60; they create high quality contemporary performances from their own life experiences.
They are now looking to recruit new members and collect more stories that will help them create unique performance events with the experience of age.
"We are actively looking for new members to join The Performance Ensemble," explains Artistic Director Alan Lyddiard.

"There is no prerequisite – you don't have to have experience in theatre or the arts, but you must be over 60 years old."
Some of the company members work as actors, writers, and dancers but others joined the company as a first-time experience; all are from a range of different backgrounds and diverse cultures.
"We celebrate the fullness of life and explore vulnerability, resilience, and ageing," Alan continues.

"I want to work with people in what I call 'the space between professional, amateur and community arts practice', concentrating on shared knowledge and experience; when you are older you have many things to contribute and each of us will learn from the other."
Alan was a theatre and film director for 40 years and formed The Performance Ensemble in 2014 when he was 65. It now has a core company of 35 people and a wider membership of over 100.
"I don't think the desire to create work and discover new things ever goes away," he concludes.

"And that is why I started The Ensemble – I want to explore new ways to create theatre and engage with others."
For more information and to get involved email alan@theperformanceensemble.com or call 07846 575 377
This post is based on a press release issued on behalf of The Performance Ensemble
Photo: Sara Theresa