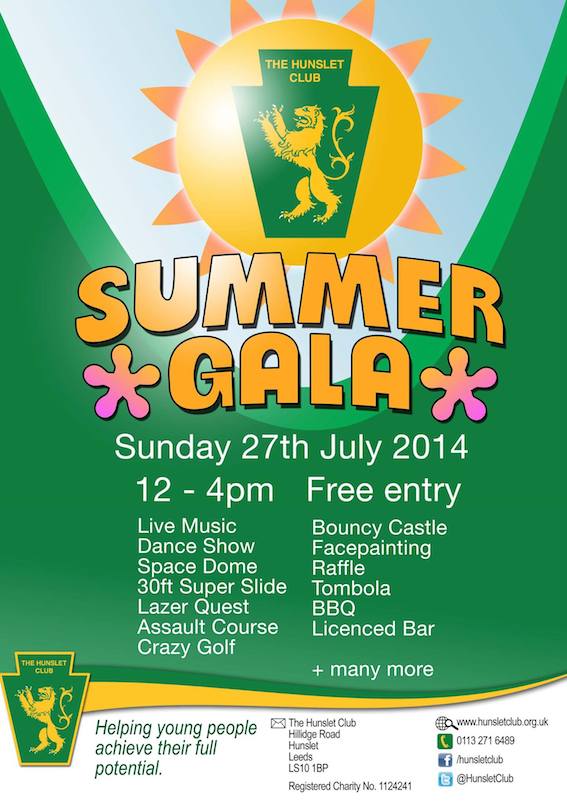 On Sunday 27 July, The Hunslet Club are proud to present their annual Summer Gala.
One of the highlights of the South Leeds summer program; with live bands, fresh barbeque food and performances from the Hunslet Club's performing arts groups, this event attracts families from all around the area. Along with the wide range of live entertainment, there will also be activities for everyone to get involved with; including face painting and some of your ever-popular traditional gala games.
Hosted by the club's staff and volunteers from across South Leeds, this free event is surely not to be missed!