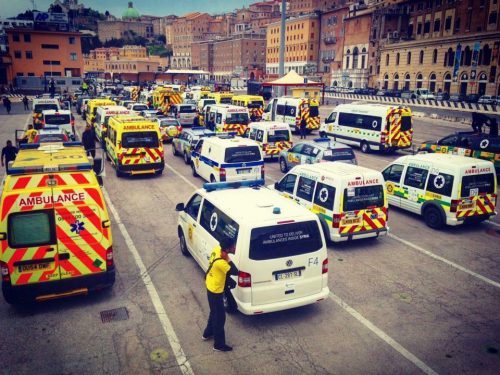 A dozen young cyclists from Beeston are this weekend (Saturday 22 September 2018) pedalling 50 miles to and from Ilkley, to raise funds to help send an ambulance to war-torn Syria.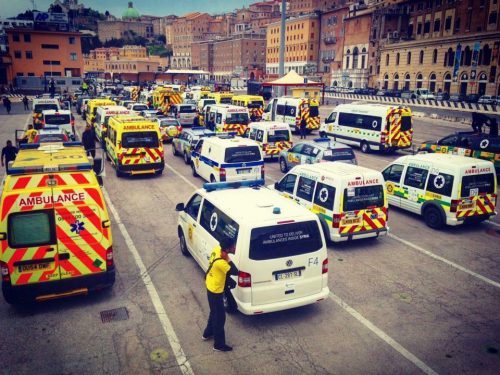 Via this event and others, the group are looking to raise £6,000 to buy and transport a decommissioned ambulance from Leeds all the way out to Syria, in the forthcoming 'Unity Convoy' next month. This initiative will see 100+ decommissioned vehicles driven overland to serve the relief effort in the hard-hit regions of Idlib and Hama in Syria.
Sufyan Khan, one of those participating, told us:
"We – humanity! – are all family, and we need to look out for each other. It's sometimes hard to know what you can do to make a difference in places as desperate as Syria, but we decided this was something we could do. Please help us save lives! Join us if you can, or support us, or spread the word – or make a difference in whatever way you can."
To donate, click here – or contact Sufyan on 07941 570702 to arrange making a cash donation, or to participate in the ride. Or join them at 10am this Saturday (22 September) outside Hamara on Tempest Road to send them off.
Syria has been immersed in a brutal civil war since 2011. An estimated 400,000 people have died, 5 million have become overseas refugees, and 6 million are internally displaced (refugees within their own country).