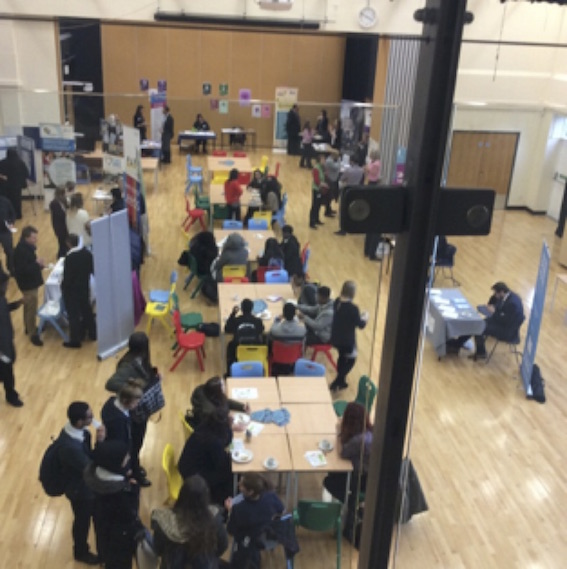 I am Fahmida, a year 7 student at The South Leeds Academy, and on Wednesday 9 March 2016 I attended Leeds City Council's Inner South Community Committee which took place at our academy.
Lots of people gathered at our academy to take a look around the various business stalls and speak with the staff on each stall about the careers at their business. Students also had the opportunity to take part in various workshops to give their opinion about career opportunities in our area, and get advice on how to progress in their career choices.
Martin Dean, Area Leader for the South East of LCC said: "We want to find ways to directly hear the voices of young people, in particular we want to find out what young people in South Leeds want to do as a career when they are older."

Councillor Kim Groves of Middleton Park ward echoed this message: "One of the things that is important to me is that young people have the very best opportunities."
It was clear that Leeds City Council and the local businesses present cared about young people's future in our area and lots of hard work goes on to support young people.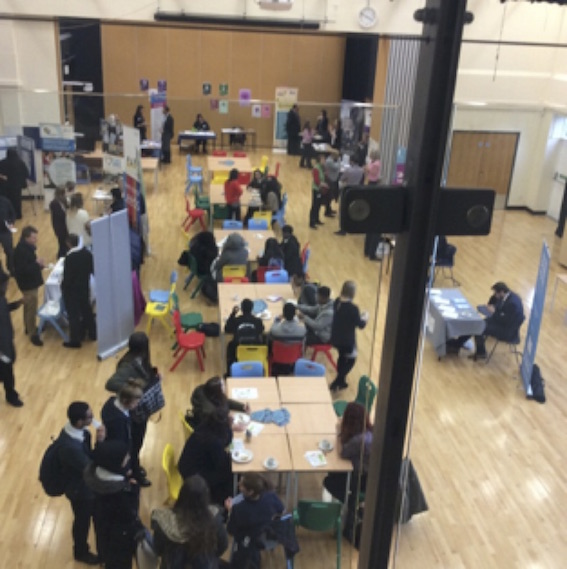 Jessica from Path Yorkshire spoke of the work they do, "We support people into a brighter future through vocational and professional training workshops, coaching and mentoring and have done this for three decades now".
Many businesses, organisations and local councillors have come together to try and help young people think about their future, and I think the event went really well and students gathered valuable information about their futures and potential careers.
I would like to thank Leeds City Council for hosting their event at our academy, and helping the young people from our area.
This post was written by Fahmida Begum (Year 7) using our Create an article for South Leeds Life page.