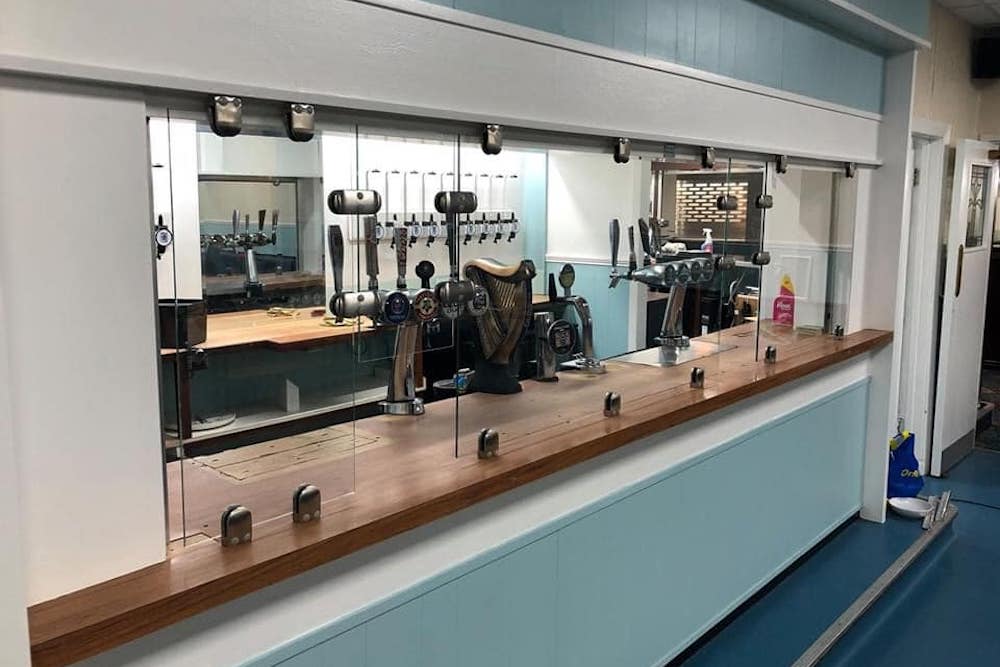 New government guidelines have complicated the reopening of pubs and clubs in South Leeds as establishments prepare to reopen. While some premises are preparing to reopen immediately on Saturday 4 July, others are finding it harder to cope with the financial impact and feasibility of the new restrictions and have further delayed reopening.
Local residents will find that socialising will be a very different experience to what they were used to before lockdown.
The UK government announced on Tuesday 23 June that pubs, clubs and restaurants in England could reopen from 4 July. The two-metre social-distancing rule was reduced to one metre, provided that extra protection, such as wearing face masks, were in place.
New measures for pubs, bars and restaurants include taking customers' contact details and temperatures upon entry, only providing table service and ensuring social distancing is observed while limiting numbers. But these conditions have created a mixed picture in South Leeds as some clubs face financial and logistical struggles to comply with the new guidelines.
Numbers of people indoors are strictly limited and not all premises have car parks or beer gardens to maximise their capacity and income. Venues also face losing revenue as live performances remained banned. A government document states that they "should not permit live performances, including drama, comedy and music, to take place in front of a live audience. This is important to mitigate the risks of aerosol transmission – from either the performer(s) or their audience".
The Hunslet Carr Sports and Social Club has been carrying out extensive refurbishment work since April. Over a 10-week period, new seating and carpets were installed in the kids' room and games room, while the bar areas, doorman's box and artists' room, six toilets, two stairwells, a corridor, lounge and concert room were all decorated. Protective screens were fitted to protect bar staff, in line with the new COVID-19 guidelines.
However, the club's committee found itself unable confirm an immediate resumption of business due to the restrictions' financial consequences.
"We feel if we open to these guidelines the club would be making a massive financial loss due to the number of staff having to be put on for table service, someone checking temperatures and making everybody sign in who comes in the club," the club said on 25 June.

"Due to the limited capacity we would be running with the guidelines the government have set out we don't feel we could provide the full service our customers deserve in these difficult times."
The nearby Peggy Tub was also unable to announce it was reopening. The emphasis on outdoor service prevents the Hunslet pub from using its core indoor facilities, while the need to use minimal staff makes table service unviable.
The Belle Isle Working Men's Club had also been busy preparing its premises. In May, it decorated new trophy cabinets, cleaned the smoke shelter, jet-washed and repainted the benches, repainted the toilets, and cleaned the car park and foyer tiles. By June, the games room was refurbished and a new carpet installed. Work has also started on refurbishing the concert room.
However, a committee meeting on the morning of Sunday 28 June deemed that reopening on 4 July was unviable. Discussions will resume on 18 July following the government's next COVID-19 review on 15 July.
Tim Howard, a trustee of Belle Isle WMC said:
"We've been through all the regulations and we're not opening up. We can't play games, we can't play any television, we can't play music, we can't put live entertainment on. It's not viable for a club of our size."
The Holbeck will be reopening its doors but not until 12 July. Slung Low's management is expecting to lose £60,000 due to the months of lockdown. The Holbeck's new role as Slung Low's base for social care work means that it will not be the same space it once was, with the snooker room temporarily turned into a hub for social care referrals.
Slung Low's Artistic Director Alan Lane said:
"We're keen not to rush. For the next month or so, we'll only be open on a Sunday with normal opening hours. The capacity of the club will be smaller and spread out over a number of floors. We'll play it by ear. We'll see how it goes, make sure there's not a second wave, and open up as much as we can while being safe.

"Managing audiences is something we have a lot of experience of. There's all sorts of things we can put in place we borrow from our theatre work. We're still doing artistic work and we're able to open the pub and continue with our foodbank. It's a really blessed position to be in."
On the other hand, the Parnaby Tavern on Middleton Road is preparing to reopen its doors on Saturday 4 July, opening the entire pub and beer garden.
Visitors will need to download an app to order food and drink and prevent them from going to the counter, but this poses a problem for older customers who may not be familiar with new technology or contactless payments. A one-way system will apply inside the premises and no functions can be booked until August at the earliest.
Similar arrangements will be in place at The Old White Hart and the New Whistlestop pubs in Beeston, which will also be open from 4 July.
Cross Flatts Recreational Club will reopen on Saturday 4 July but to members only, with a maximum capacity of 76 people. Only the downstairs area will be available initially to follow social-distancing guidelines and a one way system.
Photo: new screens at the bar of Hunslet Carr Sports & Social Club, but it's not opening yet