Since late March 2020 the world has and still is going through a period of unprecedented change. The Covid-19 pandemic continues to take from all of us, some more than others. Every single person in one way or another has been forced into a state of transition. And with new Covid variants evolving we are going to need to manage this for the foreseeable future.
This instability has publicly wreaked havoc with the changing social restrictions that have had to be navigated in the last two lockdowns. Government publications on the state of the nation's mental health have connected each lockdown with a broad spike in poor mental health.
Running (and physical activity) is a powerful tool that can help you manage life transitions and the collateral effect it has on your mental health. It can be tailored to your capacities and needs; it can lead the mind and body into long-term success. The power of running is not to be understated at a time of collective struggle. Here's why…
Runners high
During the first nationwide lockdown alcohol consumption increased for a quarter of adults. Turning to the bottle to numb the mind is a costly way to cope. The NHS cites 12 physical risks with long-term alcohol use. In comparison, running has proven benefits for the body and mind. It gives you a deep euphoric release that's commonly known as an endorphin high! Hold that thought.
David J Linden, PhD from John Hopkins University has actually found this to be a bit of a runner faux pas. Those hormones called endorphins do flood the body as you hit a stride, but they aren't the cause of that sensational feeling. After an intense run you release something called endocannabinoids. This is a biochemical substance closely related to cannabis. Time to get behind the endocannabinoid runners high!
Science aside, Dean Smith and Jamie Heselden are living proof that running can transform lives.
Dean and Jamie have both battled with addictions to drugs and drink. Dean hit a new low in 2006 when he tried to take his own life for the third time. It was at this point he began his personal transformation. A key part of this change has been running. From 5ks to marathons Dean and Jamie have used running to manage their mental health and maintain their abstinence.
Running with others has been really important to both of them. Dean runs with the South Leeds Lakers and Jamie the Rothwell Harriers. The social support in a group has inspired them to lead Couch to 5k running groups with Leeds rehabilitation services Growing Rooms and Spacious Places.
Now both Dean and Jamie have set up their own running community called the Recovery Runners. The community support people from around Leeds who are recovering from issues like alcohol, drugs, suicide attempts, gambling and eating disorders.
Recovery run leader Martin is one person that has used the Recovery Runners to play a big part in his own recovery.
"I had the ego the size of a planet yet my self-esteem was in the gutter. I built my self-esteem up by doing estimable things. You can see it in peoples faces how they react when they run the farthest in their lives. They end up happy and proud of themselves."
And when Martin has been faced with giving up running he's struggled to show other people what it really means to him.
"I'm not young and my knees are bad. A consultant told me to stop running. I said you don't understand. He told me to get a bike. I said you don't understand."
Stories like Dean's and Jamie's from the Recovery Runners are built around the strength of community and the sense of togetherness you get when running with others. As Claudia from the Recovery Runners reflected:
"A lot of the time it's combining running with great conversation or having a laugh. Actually, there is a lot of spiritual and emotional support I get to draw on while running down a sunny canal path… it's quite beautiful really."
People who run together during tough transitions are more likely to keep going and achieve positive outcomes in the long term. There's lots of groups running together in Leeds right now.
Stress buster
People that fall into a pattern of poor mental health often find themselves in a continual state of stress. This then inflames the peripheral part of the brain. The inflammation leads to recurring low mood and a potential state of depression.
In response, Dr Linden has seen that running actually reduces these inflammatory pinch points on the brain. Linden has concluded that running and exercise have "a dramatic antidepressive effect," he goes on to state:
"It blunts the brain's response to physical and emotional stress."
How amazing is that? Running – through the movement of arms and legs – actually alleviates the effects of anxiety and depression. It does this by pumping more blood to the brain, in particular the part that responds to stress. This is what helps lift your mood during and after a run. The bodily response to running has helped people like Michael to manage their mental health for years.
"Where my mental ill health draws me away from my body and into my brain, running does the opposite. Feeling my blood pumping, my lungs gasping and my muscles stretching, I find myself pulled back to the present and my immediate surroundings."
Emily Cotter, Leeds Mind, Marketing, PR & Communications Officer reinforces Michael's experience.
"We know running can help with better sleep and lifting your mood. Running can also help manage stress and anxiety, acting as a mindful activity to calm racing thoughts and clear your mind."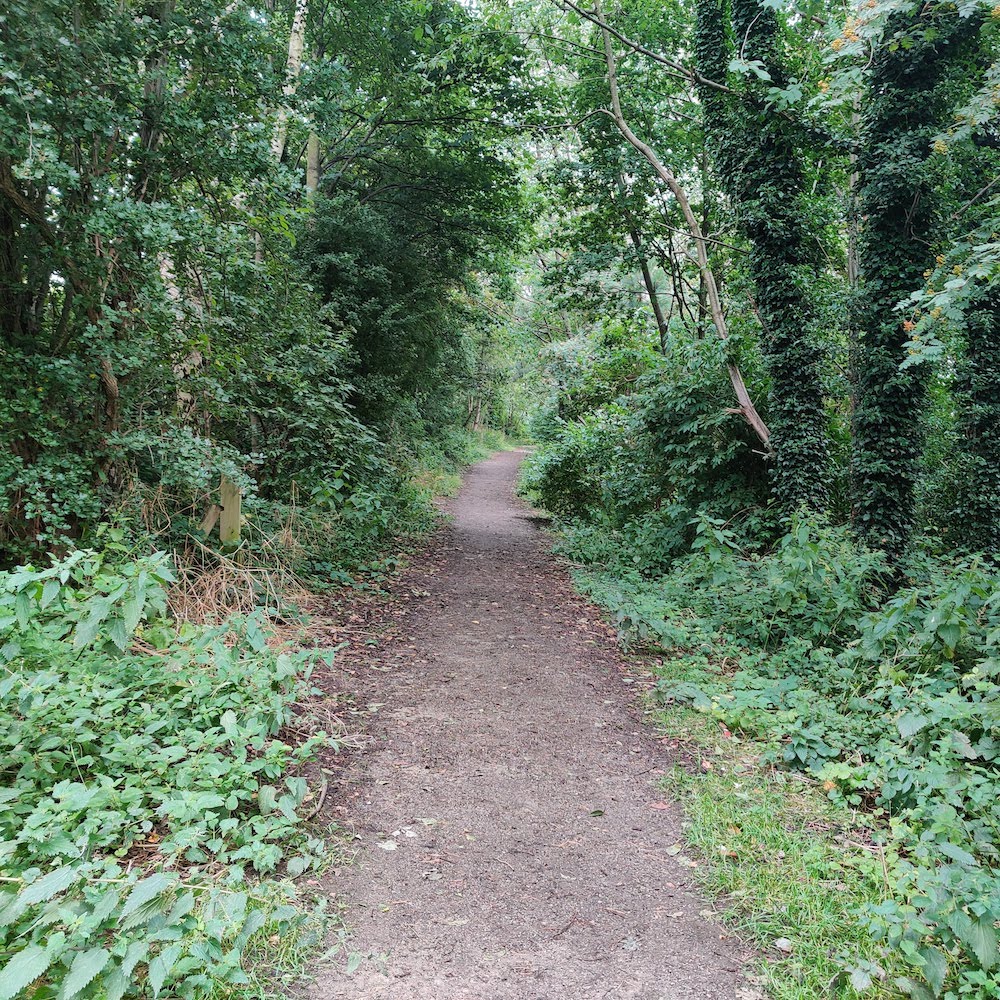 Brainpower boost!
As we age we all become susceptible to the ol' gray matter becoming a little more withered. It's commonplace but worth repeating that exercise, of which running is a prime example, is the single best thing to do to prevent the brain's decline.
Running can actually reverse this trend and improve the performance of your noggin. It raises the bar by producing new brain cells through a process called neurogenesis.
Emotional processing
Alongside boosting the performance of the brain, running can also help process emotions and consolidate memories. The electrical activity upstairs brought on by running strengthens the hippocampus – a part of the brain that shrinks when left to the effects of depression, and other diseases like dementia.
Better sleep
At the end of the day running is the perfect way to unwind into a healthy sleep schedule. Chemicals released during and after running relax your body and encourage deep sleeping. A perfect finish to a day. A day in which running and exercise made those difficult moments more manageable.
Why Running?
Physical activity is good for the mind and body. And with no memberships or expensive equipment, running is a cheap way to get active. You can run on your own or with people.
If your starting point to get active is from a place of unwellness don't forget to be kind to yourself. Small steps and SMART goals are so much better than high expectations and big disappointments. Running from the off might not also be the one for you. Let's take it back to basics and start with a walk-jog option – a perfect companion for this is the successful Couch to 5k app.
All considered it can be hard to get out and start running. The smallest barriers to entry can put a halt to the best intentions. leedsrunroutes.co.uk is a brilliant resource that removes the problem of 'where to run'. The site has a location search and lists routes nearest to you. It highlights where to park; where the nearest toilet is; and a trackable map of the route.
To avoid overtraining, or creating something that is negative for our mental health, we would advise to start small and be kind to yourself; any forward movement is positive. Projects like Run Leeds and the beginner running programmes it supports are at the ready to help you get started.
SUMMARY
Starting to run regularly provides continued benefits for the individual – stress busting; brain boosting; and better sleeping – that rise the more you do, from 30 minutes to about 300 minutes a week. It is at around 300 minutes where the mental health benefits of running reach a peak.
Running can help tailor your capacities and needs; it can lead the mind and body into long-term success. When used regularly, running can have a transformational edge. Factoring it into your weekly routine – as little as a mile a time – will begin to accelerate those benefits for you.
Yet, not every person can expect running alone to bring about change in themselves and their circumstances. One running shoe doesn't fit every foot out there. Below is a list of services in Leeds that are professionally trained and resourced to support you in your time of crisis. If you're experiencing an acute episode of poor mental health contact one of the following:
www.leedsth.nhs.uk/stay-well/mental-health
www.leedscommunityhealthcare.nhs.uk/our-services-a-z/leeds-mental-wellbeing-service/home
www.samaritans.org/branches/leeds
This post was written by Ben Fraser

We encourage anyone living or working in South Leeds to use this website to tell their news. You can either use the Create an article for South Leeds Life page, or email us at: info@southleedslife.com