I was privileged last week to see a performance of one of Alan Bennett's 'Talking Heads' plays last week … in a living room in Middleton.
West Yorkshire Playhouse have been touring Leeds bringing their latest show, a revival of Leeds' own playwright iconic monologues, to peoples' homes as part of their 50th anniversary celebrations. They have visited all 29 LS postcodes and I was welcomed into Paul & Pat's home in Middleton to see "A Cream Cracker Under The Settee."
Doris is an elderly widow who suffered a fall at home. The play covers not only her struggle to get help, but also her reflections on her life. It was first performed by Thora Hird on television in 1988.
The role of Doris was brilliantly brought to life by Marlene Sidaway and the intimacy of the setting brought a new immediacy to the performance. As an audience we weren't looking down on a lit stage, or peering at the TV screen, Doris was right in front of us and at times it was a struggle not to get up and help her.
Thirty years have gone by since the monologue was written and the world has changed. Bennett's writing, particularly his eye for detail and the way he explores big truths through apparently mundane details, means that the play is both dated and not dated.
Doris starts off by ranting against the inability of her Home Help to dust her house properly. Unfortunately older people no longer get such support, but only 'personal care' if they're lucky.  Also there's no phone in the house – common enough in 1988, but very unusual now.
But these are minor points, the big issues of living in your own home, or going into a care home "smelling of pee" is just as pertinent today. As is the issue of being isolated in your own community.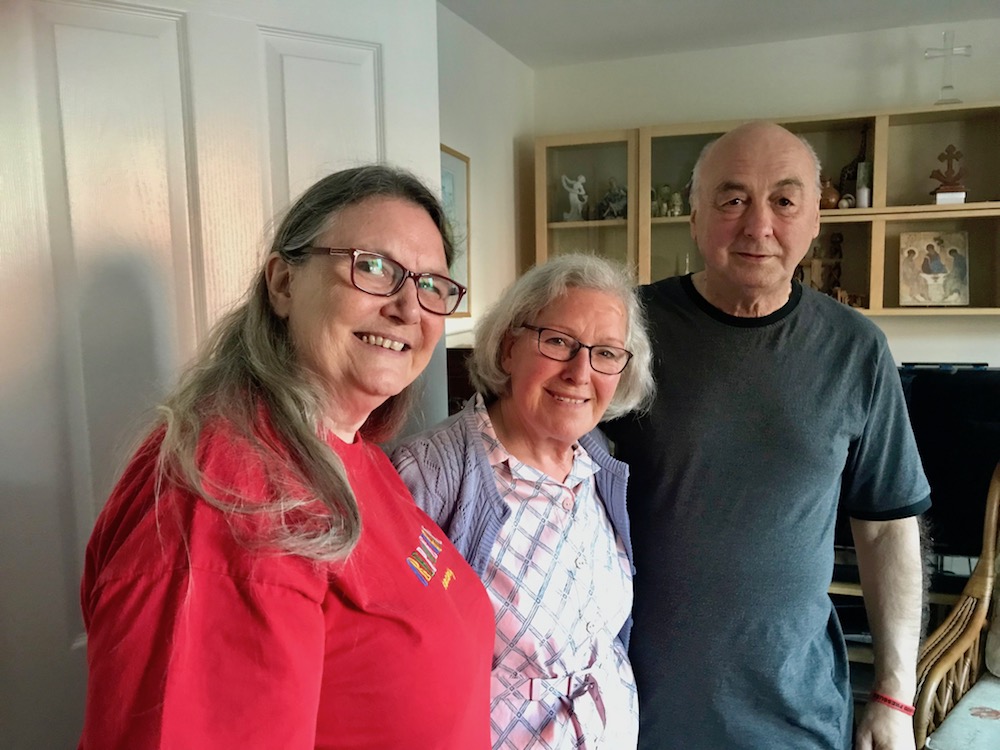 A Cream Cracker Under The Settee is one of six dramatic monologues being performed in two sets of three at West Yorkshire Playhouse from 14-23 June, tickets cost £13.50-£31.
West Yorkshire Playhouse will be undergoing a major refurbishment starting this summer. To mark this and the 50th anniversary, they chose two shows to close the old Playhouse with: Talking Heads and new show called Searching For The Heart Of Leeds.
"In a collision of music, movement, and the words of over 200 Leeds residents, two lost Loiners search for the one thing that makes Leeds Leeds."
Written by Beeston's own Mark Catley this exciting community performance runs from 19-23 June. South Leeds Life has two free tickets available to any readers who would like to attend press night and write a review for us. To apply please email info@southleedslife.com telling us why you would like to attend.