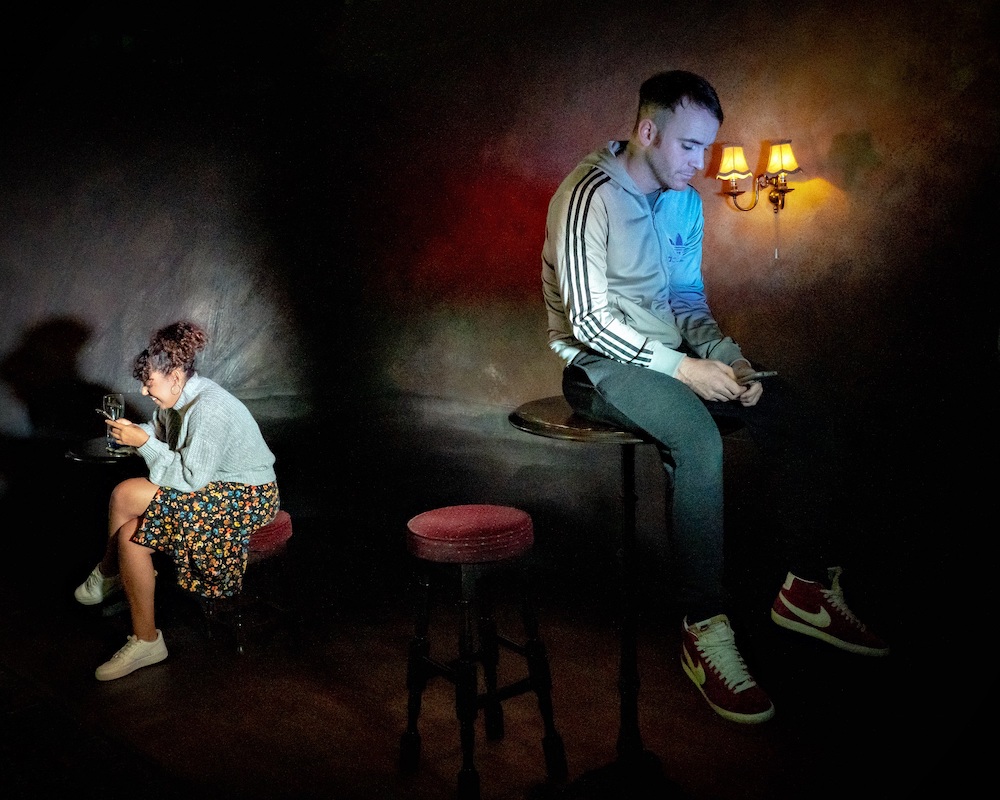 With men's mental health finally getting on to the agenda, a new play, The Parting Glass from Red Ladder Theatre Company, is a welcome addition to the debate.
Leeds writer Chris O'Connor has developed his prize winning play The Life And Soul from a one man show into a two hander that also shows the effect to mental health problems on those close to the sufferer.
We hear from Jim who worries about the cloud of depression that is never far away from him. He pushes it away in the pub where he is the life and soul of the party. And like many men the only place he really expresses his emotions on the kop at Elland Road watching his beloved Leeds United.
The counterpoint is provided by Sara who he finally gets together with following a hilarious scene where he first asks her a date. Each recall the incident at a market food stall unfold from their, very different, perspectives.
Sara is very good for Jim and yet after a while he feels that cloud returning …
O'Connor absolutely nails depression. It's not about feeling sad, it's about feeling empty and numb; feeling alone amongst friends; not meant for this world.
The play has little interactive dialogue, it is mostly a series of monologues taken in turn which the two young actors: Tom Swift as Jim and Alyce Liburd as Sara, carry off very well. The small scale, non-traditional setting intensifies the action. You do feel you are there in the pub with Jim and Sara.
Each performance is followed by a Q&A discussion with Chris O'Connor and mental health professionals. On the night I saw it in Belle Isle we discussed possible interventions in the story, Mental Health First Aid, Rugby League's State Of Mind programme and more besides.
The Parting Glass comes back to South Leeds on Friday 18 October, 7.30pm at Hunslet RLFC, South Leeds Stadium, Middleton Grove, Leeds, LS11 5DJ.
I urge you to go and see what is a very important play.
Photo: Anthony Robling