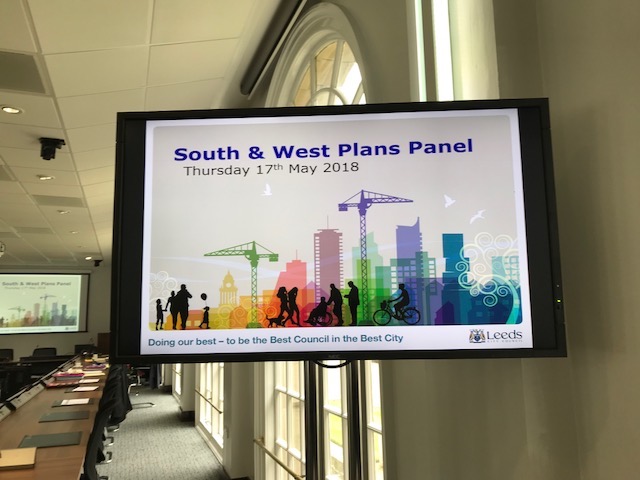 Two South Leeds planning applications got the green light from Councillors when the South & West Plans Panel met at the Civic Hall this afternoon (17 May 2018).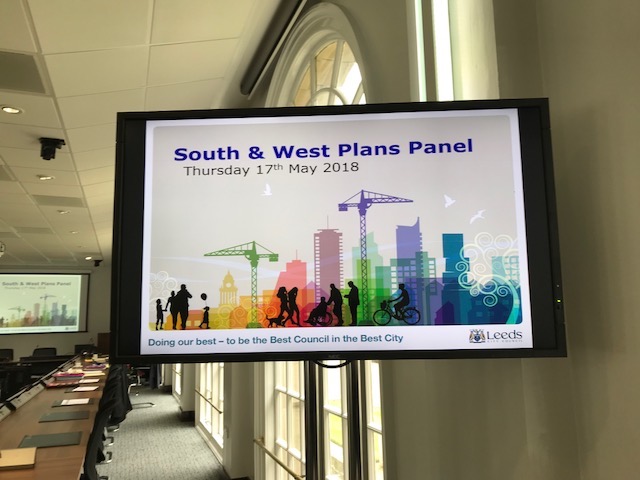 The first item dealt with was land at 245 Elland Road, between the Old Peacock pub and Subway. The application was for change of use to create a car sales area at the back of the site. The front three quarters of the site would continue to be used for match day parking which doesn't require specific planning permission.
The main concern was the proximity of the vehicle access to the site with a zebra crossing. A compromise was reached by adding a condition that vehicle access must be at the corner of the site furthest from the crossing. The application was approved, subject to conditions.
The second item was an application to build 18 affordable homes on a vacant site on Sissons Lane in Middleton, close to the former Tivoli cinema. The application was from Leeds Federated Housing Association.
There were some concerns about properties at the northern edge of the scheme overlooking the back of retail units which front onto Sissons Avenue. However these were not deemed sufficiently serious to stop the application which was approved subject to conditions including approval the colour of contrasting brickwork.