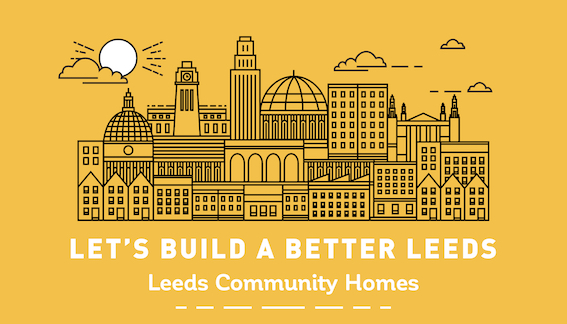 Leeds Community Homes (LCH) is inviting people across Leeds to get involved in its first Community Share Offer – a new initiative giving people the opportunity to invest in the creation of permanently-affordable homes for people in Leeds.
Launched on Monday October 17 at Leeds Kirkgate Market, the community share offer aims to raise an initial £360,000 which will be invested in 16 affordable, sustainable homes in the city.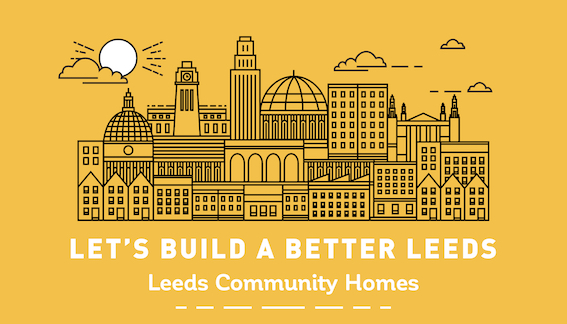 Aimed at anyone who cares about the future of Leeds and its housing needs, the minimum investment in the community share offer has been set at £100.
People are also being encouraged to show their support by becoming members of Leeds Community Homes for £1. Leeds Community Homes is a community benefit society – a form of non-profit – that aims to create – and help others to create – more affordable, environmentally sustainable homes across the city.
Rob Greenland, a founder member of Leeds Community Homes said:
"Many would agree that Leeds is a great place to live, but it's clear that finding decent, affordable housing is a real problem for increasing numbers of people. Younger people often struggle to afford to rent or buy and the homes that are being built aren't always suitable for the people who need them.

"We want to change that with this community share offer – and through our work over the next 10 years. As our city grows, we want to play our part in creating homes that people can afford to live in, and love to live in. We'd encourage anyone who cares about our city to support our share offer, get involved and help us to create people-powered homes which are affordable now – and forever."
The independent trust Power to Change will match-fund the first £100,000 raised through the community share offer. Liz Corrado, director of market development at Power to Change, said:
"Power to Change is delighted to support this initiative. Leeds will need this sort of innovative thinking to find local solutions to the shortage of decent, affordable housing. This ambitious, community-led approach to creating homes will also keep profits and assets in the area. No money works harder for a community than cash that community has raised itself, and this is a great way to explore lasting solutions for local people."
Leeds Community Homes was formed in 2015 by a group of people who between them have a wealth of experience of community-led and not-for-profit approaches to creating affordable housing in Leeds.  They set up Leeds Community Homes to build on the good work already happening in the city – and to give local people the chance to get more involved in creating affordable housing in Leeds.
The community share offer marks the start of Leeds Community Homes' longer-term plan to create 1000 permanently-affordable homes in Leeds by 2026.
Anyone who would like to find out more about the community share offer can visit www.leedscommunityhomes.org.uk or www.ethex.org.uk/leedscommunityhomes