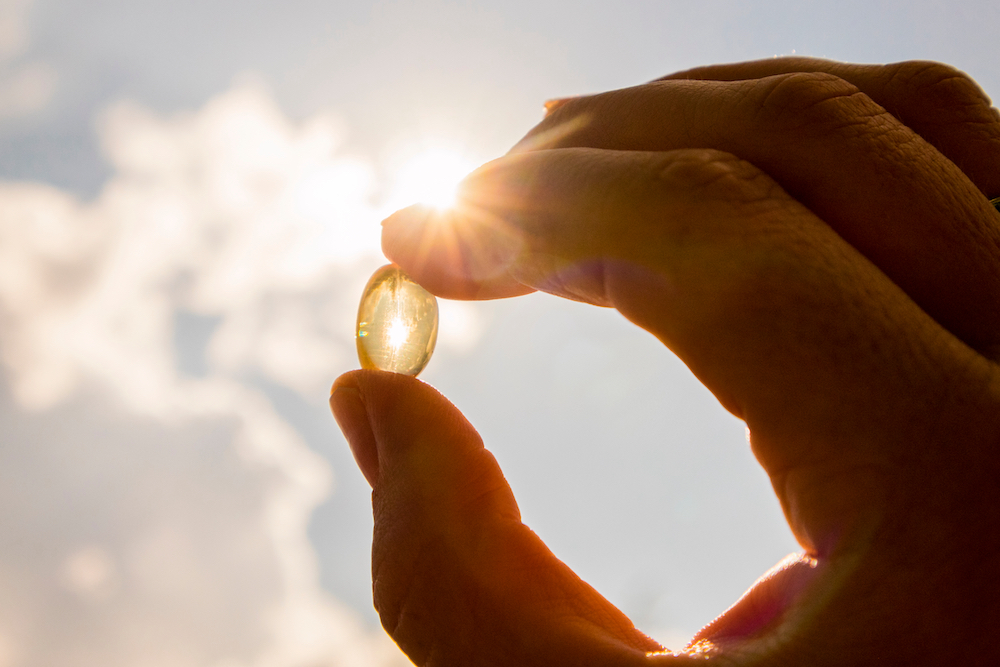 Are you more tired than usual? Perhaps you've noticed a creeping feeling of discontent, are constantly picking up colds or bugs without a clear explanation why, maybe your muscles feel achy and sore? Something's off and you can't quite put your finger on it… If so, this may be a good time to check your vitamin D levels.
Vitamin D, often thought of as 'Sunny D' because of its natural presence in sunlight, is a nutrient obtained through diet and sunlight. It plays an important role in our wellbeing. However factors such as diet, geographical location, skin type and sunscreen usage can influence its production.
Vitamin D serves various crucial functions in our body, including fortifying our bones and teeth and boosting our immune system to shield against infections and potential illness. There have been reports about vitamin D reducing the risk of coronavirus (Covid-19). But there's not enough evidence to fully support this theory yet.
It's worth noting that vitamin D isn't just vital for physical health; it also has a significant impact on mental wellbeing. Substantial research suggests that insufficient levels of this vitamin can manifest as symptoms resembling depression and anxiety. Individuals struggling with low mood, anxiety and depression are more likely to have a deficiency in vitamin D.
So, how would you know if you are deficient in vitamin D, and what can you do about it?
The easiest way is to get a blood test. You can ask your doctor for one or use a home testing kit from a pharmacy. Once you do the test, send it back, and they'll tell you what to do next.
If your body is running low on vitamin D, you'll be recommended to take a vitamin D supplement. This is especially important during the autumn and winter months in the UK because there's less sunlight, and your body needs sunlight to make vitamin D naturally.
The UK Government suggests that everyone should consider taking a vitamin D supplement to make sure they have enough of this important vitamin especially during those darker months.
Another way to increase your vitamin D levels is to eat vitamin D-rich foods, which include egg yolks, mushrooms, and some oily fish. However, you still might not be consuming the recommended 15- 20 micrograms of vitamin D needed daily . The average vitamin D intake in the UK from food alone is thought to be less than three micrograms.
But there's good news, people treated for very low vitamin D levels could start to feel better within days, those who only need to top up a little, should notice beneficial effects in a few weeks. Better mood, regulated sleep patterns, more energy, increased immune system.
According to the World Health Organisation over a billion people are Vitamin D deficient, are you one of them?
Shannon Humphrey is a First Aid for Mental Health Instructor working within the education sector, businesses and private clients. Visit www.pathwaysforpositivity.com for more information or to enquire about a booking.
Photo: Shutterstock
While you're here, can we ask a favour?
South Leeds Life is published by a not-for-profit social enterprise. We keep our costs as low as possible but we've been hit by increases in the print costs for our monthly newspaper – up 83% in the last 12 months.
Could you help support local community news by making a one off donation, or even better taking out a supporters subscription?
Donate here, or sign up for a subscription at bit.ly/SLLsubscribe