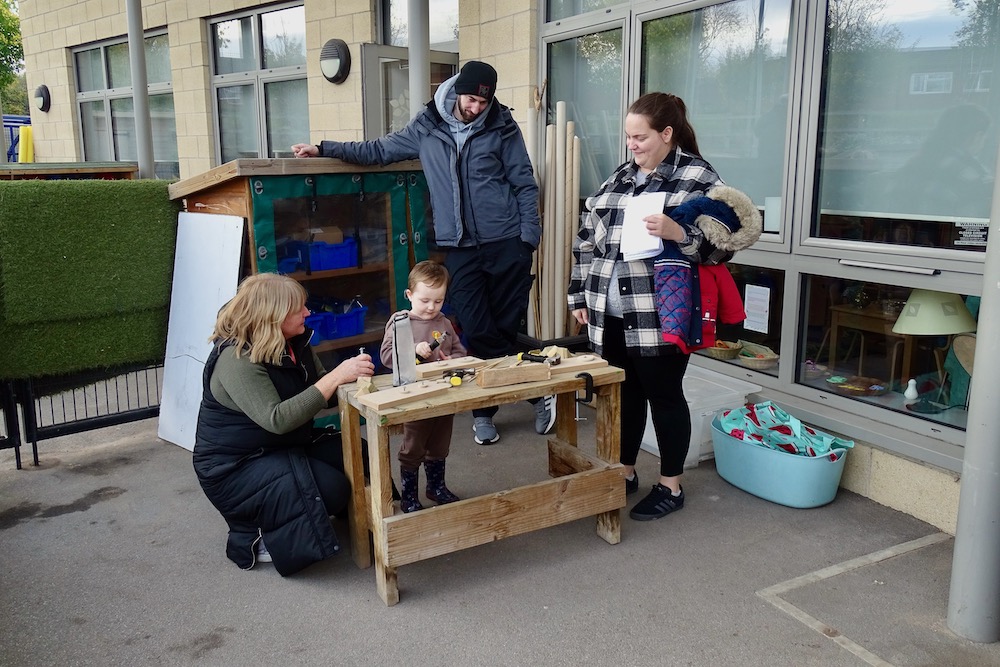 As I toured Lane End Primary School in Beeston on their recent Open Day, the word that kept coming up was 'family.'
Following the restrictions of Covid, the idea was to throw open the doors to the whole school community, to show off everything they do.
I was met at the gates by Ansh and Skyler from Year 6. Skyler explained that he'd only joined the school at Easter, but said:
"Everyone was so welcoming. The teachers are really helpful if you're struggling and the subjects are really fun."
I found Parent Governor Faye Kenny running the Wheel of Fortune stall. She told me:
"Lane End is a wonderful hub of people from all over the world. It's beautiful to see so many children getting along from different places. There's a nice family feel about the place. I'm excited about our new Headteacher, Jane Hopwood, I think she's bringing a new energy to the school."
I was impressed by all the teachers I spoke to from structured writing in Year 6 to hands on science experiments and especially the Early Years Foundation Stage (EYFS) where children in nursery and Reception are encouraged to learn through play.
Whilst phonics and maths are taught, much of the day is self directed with the children able to move between different activities both inside and outside. As a teacher explained to me, the children respond really well and make their own connections such as the child that made an item on the woodwork bench outside and then took it inside to decorate at a different station.
You can find out more at www.laneendprimary.org.uk
Whilst you're here, can we ask a favour?
South Leeds Life is published by a not-for-profit social enterprise. We keep our costs as low as possible but we've been hit by increases in the print costs for our monthly newspaper – up 50% so far this year.
Could you help support local community news by making a one off donation, or even better taking out a supporters subscription?
Donate here, or sign up for a subscription at bit.ly/SLLsubscribe