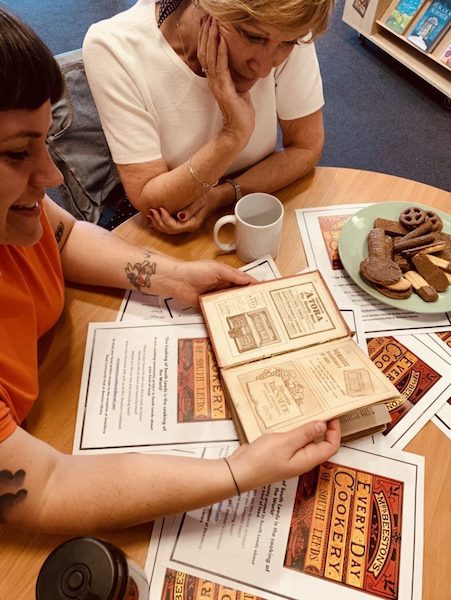 Mrs Beeston's Cookbook reported in South Leeds Life in March aims to capture the rich diverse cuisines of south Leeds. Contributing to the blog requires sending your recipes via email, however not everyone can access the internet or has an email address so the opportunity to meet people face to face and share their recipes became available when Leeds library hosted the event on Tuesday 21 May 2019 at Beeston Library. Community librarian Rachel Benn supported the event around Rhyme Time; a popular preschool activity, and also a senior ladies fitness group who had ended their walk with settling in the library for a chat.
The idea that stories of food can be shared brings people together as much as eating the food itself. Lucy Potter who works at St Luke's CARES charity shop brought in an original Mrs. Beeton's book from a recent house clearance, and  encouraged people to look at the wonderful illustrations, talk and share their recipes including and most importantly the story behind them.
Susan Bambrook from Beeston had seen the event advertised and brought a photocopied typewriter sheet of paper showing her 'Mars Bar Pudding' -listing the sugar laden ingredients. Susan says
'no family gathering was ever authentic without it!'
Hyacinth Gregory shared (dictating from memory); 'Plain Mans Souffle' a mashed potato and cheese (with egg white) a savoury meal. Which was taken from Mother's Union magazine over 50 years ago! Hyacinth say's;
'always a good vegetarian option and cheaper than fish on a Friday'.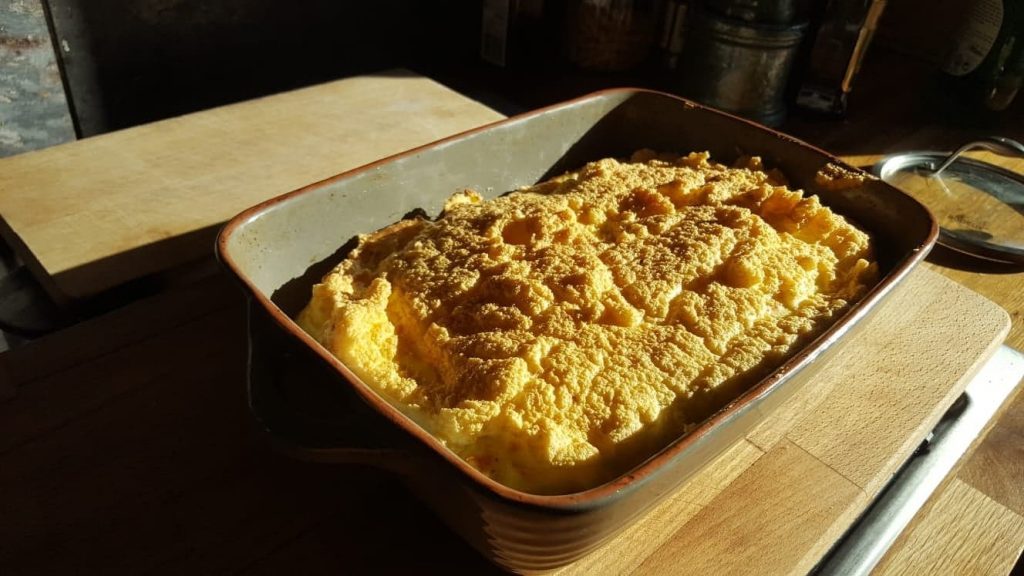 Agnes McKeating shared; 'Mary's Easy Ginger Cake' also dictated from memory a recipe past on from a friend the most (delicious) ginger and (very easy).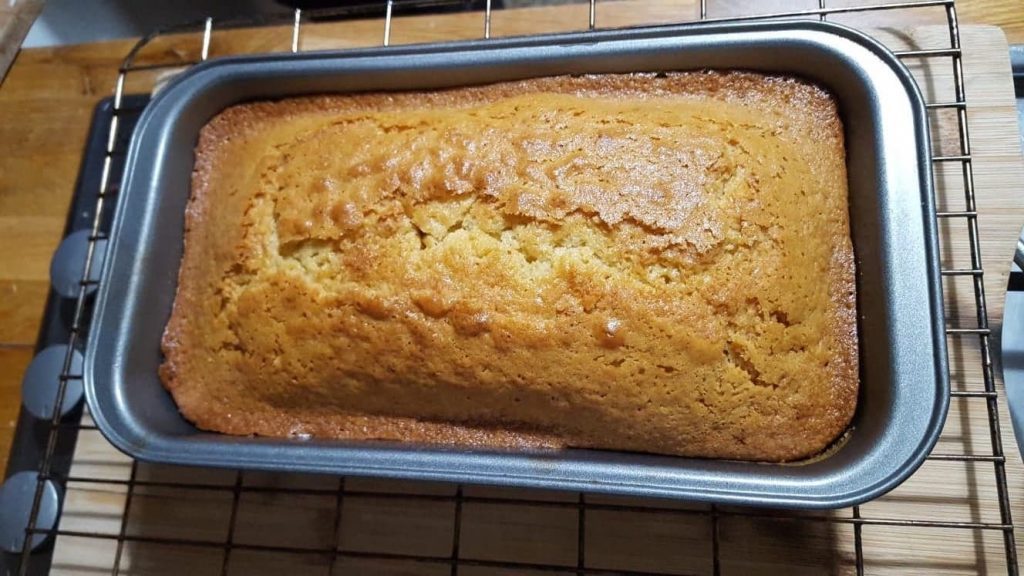 The event lasted an hour with everyone getting ideas and meeting new people. Mrs Beestons Cookbook aims to write itself with your ideas and hopefully bring more people together in the community of south Leeds with eating the actual food itself, and who knows even a book – will your recipe be in it?
Contact mrsbeestonscookbook@gmail.com to send your recipe and a short story behind it.