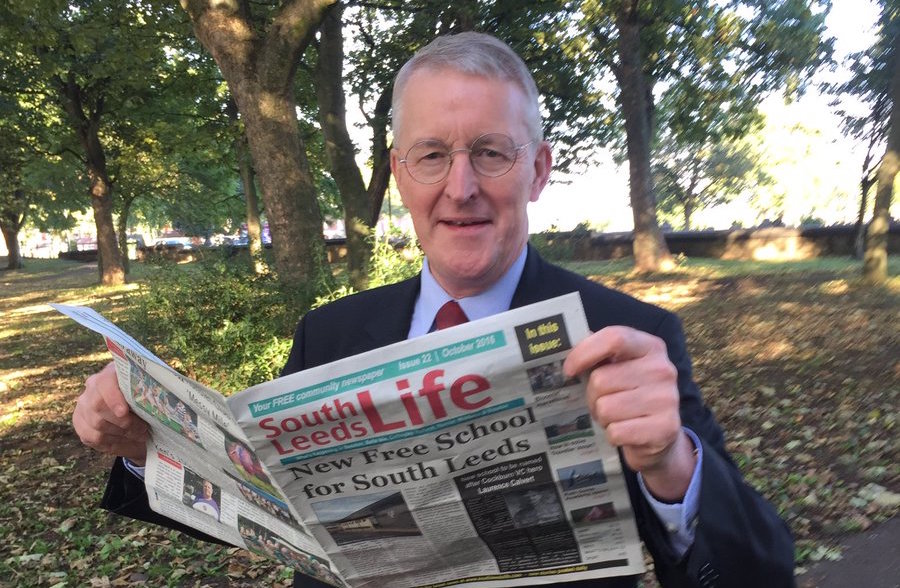 Once again, food banks are in the news. Research by the Trussell Trust, which runs a network of food banks across the UK, including in Leeds, has found that more than one third of food distributed goes to needy children. School-age children up to the age of 11 are most likely to require emergency food parcels, especially during the summer holidays.
We know that demand in Leeds is up as well, and this shows just how desperate a position some people are finding themselves in. Something is terribly wrong in a society where people have no alternative but to ask someone they have never met for help just so they can feed their family.
It's now time the Government acknowledged this appalling crisis and started to do something about the causes, many of which it is responsible for. In the wake of the election result, we did at least force ministers to abandon their idea of getting rid of free school meals for all infant age primary schoolchildren, but as the Trussell Trust rightly says "the next step must be to help families during the holidays."
In the meantime, let's thank all those people and organisations in our community who are providing practical help to those in need.
Given that I had only missed the Beeston Festival once, I think, in 18 years, I was confidently expecting to extend my attendance record when a rather nasty fall on the July morning in question resulted in me ending up in A&E rather than Cross Flatts Park.
I have visited the LGI and St James's on many occasions over the years as the local MP but this was my first time as a patient. The care that all of us received, both in A&E and on the ward where I spent a few days as the result of the consequences of several broken ribs, was excellent and a reminder of the dedication and professionalism of everyone in the NHS, from the cleaners to the consultants.
But even though I was a patient, I could not entirely escape my day job. In A&E, once I felt the benefits of much-needed pain relief, I found myself discussing with the consultant the challenges of a busy department and how they had managed to cope with this year's winter pressures.
The flow of patients is endless, although I had had the good fortune – so to speak – to injure myself first thing on a Saturday morning before the sports injuries and weekend DIY accidents start to arrive.
And then on the ward, I met two staff who had sought my help in the past as constituents. I can only hope that I did as good a job for them at the time as they did for me while I was in their care! Who knows, if I had been in any longer, I could have started running advice surgeries.
So, to all the staff I met – a big thank you. And my spell in hospital did at least provide me with a good line to wish friends well for the summer. "I do hope you get a break but preferably not of any of your ribs." I also learned the hard way that in my delicate condition laughing was definitely not a good idea!