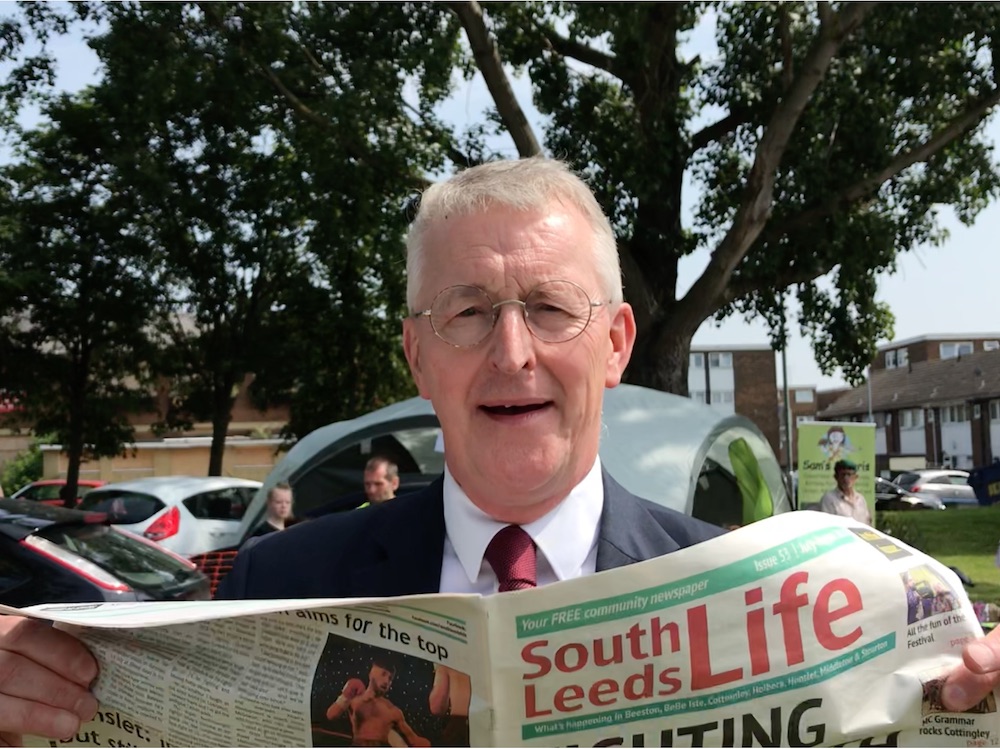 Storms Ciara and Dennis have reminded us once again of the risk of flooding in Leeds and across the country. The flood defences in the city centre, including the movable weir at Crown Point Bridge which can be lowered when the water level rises, have made a difference, but there is still a risk further downstream in Hunslet and Stourton and to the east of the city in Kirkstall.
We are campaigning as Leeds MPs for further funding from the Government to extend flood protection in the city, but as we can see from the news reports in other parts of Yorkshire – where 90 separate flood warnings were issued during storm Ciara on 9 February – and in Wales and the South West there are lots of people who have suffered the trauma of seeing their homes flood and their lives and possessions ruined.
One of the consequences of our changing climate is that we will see these kind of storms and heavy rain more often in the future. That's why it is so urgent that we both adapt – by building more flood defences and trying to slow down the movement of rainwater off the fells – and act to prevent it getting worse by moving to a zero carbon country and a zero carbon world as quickly as possible. All of us, government included, will be judged by the speed with which we act.
---
The cladding crisis in Leeds is growing. There are now 12 blocks in central Leeds that have waking watches because of unsafe cladding. This means that the leaseholders are having to pay a large amount of money each month for someone to be in the block watching out for fires 24 hours a day. In one case, each leaseholder is having to pay £670 a month plus VAT towards this, which is money but they simply do not have. Their flats are worth nothing and they worry every every day about being asked to pay to fix the cladding which is absolutely not their fault.
I recently organised a debate in Westminster Hall on this crisis and 30 MPs turned up because so many people are affected across the country. The strain on them – both financial and emotional – is enormous and we made it clear to ministers that they have to come up with a solution that doesn't ask leaseholders to pay to fix a problem that was not of their making. If they had bought a car or a washing machine that turned out to be at risk of catching fire, no one would dream of telling them to pay to fix it, but what they actually bought was the home of their dreams which has now turned into a nightmare.
---
The news that HS2 and Northern Powerhouse Rail – the scheme to improve train services from Liverpool to Hull – are both going ahead is a victory for the campaign that Leeds and Yorkshire have led to get transport investment to come to the North.
I know there are some concerns about the proposed viaduct to bring the line into the centre of the city but this is exactly what the Victorians did when they invested in pioneering rail projects in the 19th Century that gave us a big increase in rail capacity that is now basically full.
That's one of the main arguments for HS2 – it will allow additional services to be run on the existing west and east coast mainlines – along with its contribution to taking cars off our motorways. Carbon emissions will be 7 times less per kilometre travelled on HS2 than passenger cars and 17 times less than taking the plane.
Which brings me back to the threat of dangerous climate change and the impact it is having on our weather. The truth is that all of these things are interconnected.