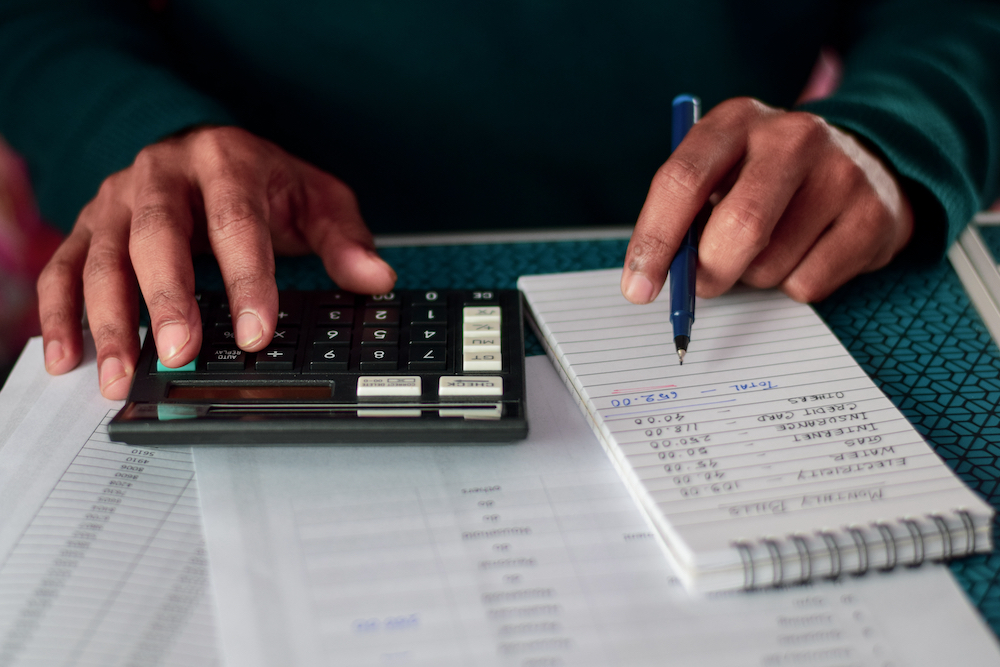 With the cost of living crisis causing many households to reevaluate their finances, Jodie, the Branch Coordinator at Leeds Credit Union, provides some hints and tips on how to take control of your money in the new year.
1. Make a budget
Having a budget written down enables you to keep an eye on your income and outgoings which, in turn, makes it easier to notice things like missed payments.
Free budget planners are available to download from the Money Saving Expert website and this is a foolproof way to get help managing your money. There are also plenty of budgeting apps to choose from but a simple spreadsheet that keeps track of your income and bills will usually suffice.
2. Make sure you know where your money is going
Forgetting to cancel a gym membership or to downgrade your TV subscription package is incredibly common so go through your bank statements and make sure you're only paying for what you need and use. Make sure you go back a full calendar year in case you've missed any annual subscription payments.
3. Check your tax code
Nobody wants to receive a letter informing them that they owe the taxman hundreds of pounds because they're on the wrong tax code.
Arm yourself with a payslip, P60 or pension advice slip and visit the government website to make sure you're on the correct code and not over or underpaying. If you are, notify HMRC asap.
4. Make sure you're not missing out on any benefits
A lot of benefits aren't widely advertised so have a look on the website of Entitledto www.entitledto.co.uk to find out if you're entitled to something you weren't even aware of, like money back on your energy bill if you wash essential work clothes at home or the government's marriage allowance.
5. Keep an eye on your mobile phone bill
If you're prone to using more data than you pay for each month, the excess charges quickly build up. Adjusting your contract is usually as straightforward as simply contacting your supplier and adding extra data to your tariff could save you hundreds of pounds per year.
6. Minimise your exposure to adverts
The fewer ads you see, the fewer items you're likely to buy, so go to the inbox of your email account and unsubscribe yourself from every retailer's email list. They may have offered you a discount on your first purchase but now they're just trying to turn you into a repeat customer.
7. Use unspent gift cards
Many people get gift cards at Christmas and for birthdays and a good percentage never get fully spent. If you have any stuffed away in your wallet, either use them to buy items you genuinely need or sell them on ebay or a local online marketplace for a quick cash injection.
Leeds Credit Union provides straightforward and affordable financial services to people in Leeds, Wakefield, Harrogate and Craven.
Photo: Shutterstock
Whilst you're here, can we ask a favour?
South Leeds Life is published by a not-for-profit social enterprise. We keep our costs as low as possible but we've been hit by increases in the print costs for our monthly newspaper – up 50% so far this year.
Could you help support local community news by making a one off donation, or even better taking out a supporters subscription?
Donate here, or sign up for a subscription at bit.ly/SLLsubscribe