South Leeds was well represented at the recent Tenfold Awards, both amongst nominees and winners.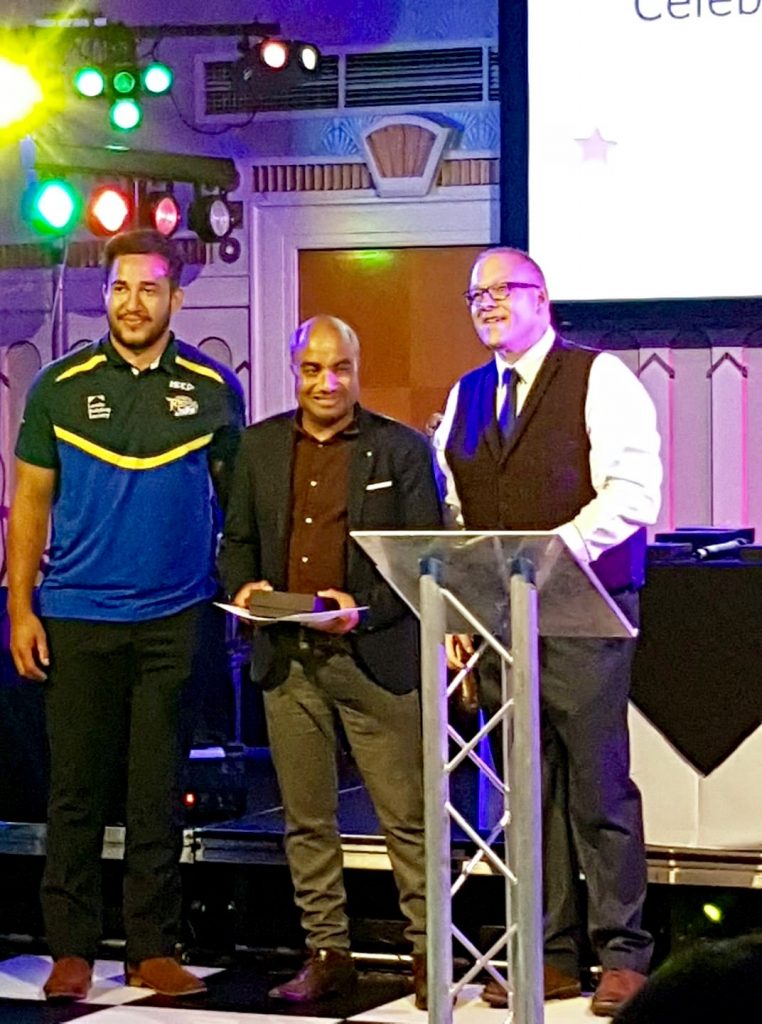 Adam Ogilvie, who stood down as a Councilloor for Beeston & Holbeck in May, won a Special Recognition Award. Adam was the long standing co-chair of the Leeds Learning Disability (LD) Partnership Board.
Kath Lindley Tenfold's Director said:
"He has been an amazing champion for us, and has helped us to deliver lots of interventions that have made massive improvements to the lives of people with LD in Leeds – he will be sadly missed, but remains a trustee on the Tenfold Board."
Lynn Bailey who runs Better Action For Families (BAFF) won Employee of the Year.
Kath Lindley described Lynn as "A powerhouse. She is an amazing woman and BAFF were entered in nearly all the categories this year, because they deliver so much."
Lynn was inspired to form BAFF by her daughter Leanne. Together with her brilliant team, they also work on the Good Lives Leaders Scheme, a sort of 'Trip Advisor' which ensures that services and activities for people with LD are delivered in a person centred, meaningful and appropriate way, and meet quality standards set by people with LD themselves.
Commenting on her award, Lynn Bailey told South Leeds Life:
"I am so pleased to have been chosen for the Employee of the Year 2018 at the Tenfold Awards. Everyone works very hard at Better Action for Families and we were nominated in 5 catergories. It was such a suprise and I'm over the moon that I have been recognised for all the hard work I have done over the past 15years.

"My daughter Leanne won the night by giving a speech saying I was the best mum in the world and I was fantastic. Everyone had a tear in their eye especially me. A massive thank you to all the judges."
The Tenfold Awards recognise and celebrate achievement in the learning disability sector. This includes the amazing work that Tenfold member organisations do, the contribution of service users and work in the statutory sector supporting and delivering learning disability services.