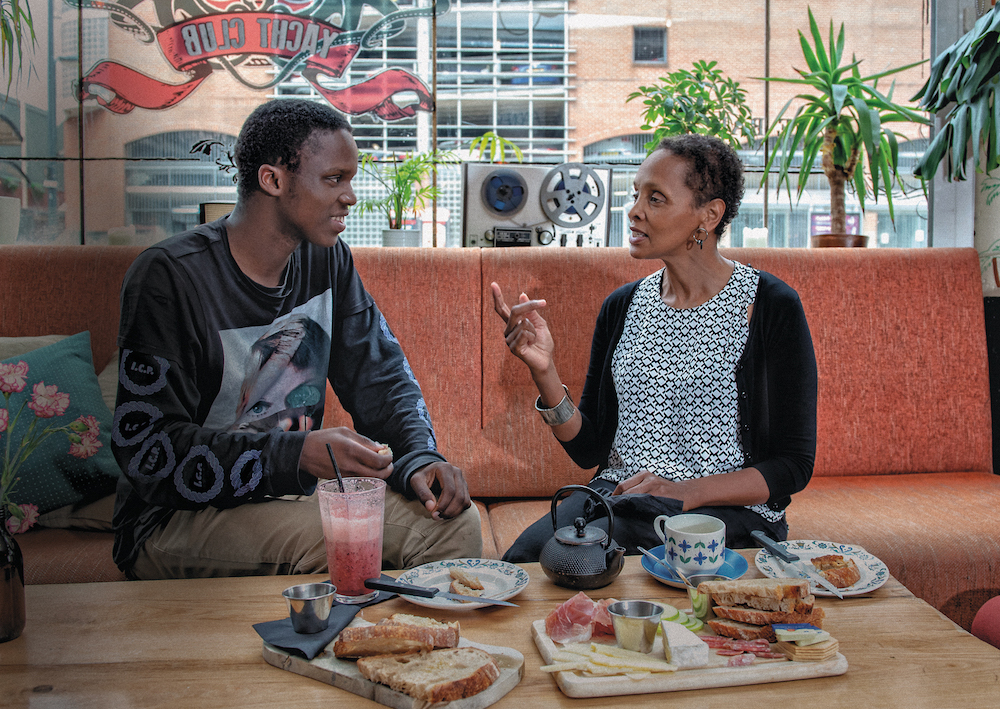 Leeds Playhouse will stage a unique intergenerational performance, Dinner 18:55 this February. Exploring experiences of loneliness and community amongst both older and younger generations, this brand new production questions why we no longer make time to sit down and share a meal and a conversation together in our increasingly busy lives.
Performed by a community ensemble from Leeds and the Leeds City Region, the Dinner 18:55 cast includes participants from Leeds Playhouse's Older People's Programme and Youth Programme, which form part of the Playhouse's sector-leading Creative Engagement department. Working with over 10,000 people every year, the department is dedicated to using theatre to explore ideas about difference and togetherness through creative projects.
Using humour and music, the warm and moving Dinner 18:55 shares real stories, experiences, hopes and fears, sparking new exciting conversations between generations. Celebrating collaboration and community, the show shines a light on the performers both as individuals and an ensemble.
Dinner 18:55 is directed by Leeds Playhouse's Older People's Programme Manager Maggie De Ruyck, Festival Project Manager of Leeds Playhouse's pioneering Every Third Minute festival of theatre, dementia and hope which ran in spring 2018.
Leeds Playhouse's Older People's Programme Manager Maggie De Ruyck said:
"It's been an absolute delight to work with such an inspiring company of community performers on this pioneering intergenerational performance. Watching the ensemble share stories of memorable meals and life-changing moments whilst discovering their similarities and being respectful of their differences during rehearsals has been really inspiring. It's a thrill to be able to bring participants from both our older and younger peoples programmes together to tell stories through theatre in such brave and creative ways."
With original music composed by Caution Collective's Christella Litras, design by Laura Ann Price and Lighting Design by David Bennion-Pedley, the creative team is joined by Assistant Director Lucy Allan and Community Assistant Director Mercedi Diabiza, with sound by Sound Designer Charlotte Bickley.
Dinner 18:55 plays in Leeds Playhouse's Pop-Up theatre on Friday 22 and Saturday 23 February 2019.
Tickets: £6. Box office: (0113) 213 7700. Book online: leedsplayhouse.org.uk
This post is based on a press release issued by Leeds Playhouse
Photo: Anthony Robling