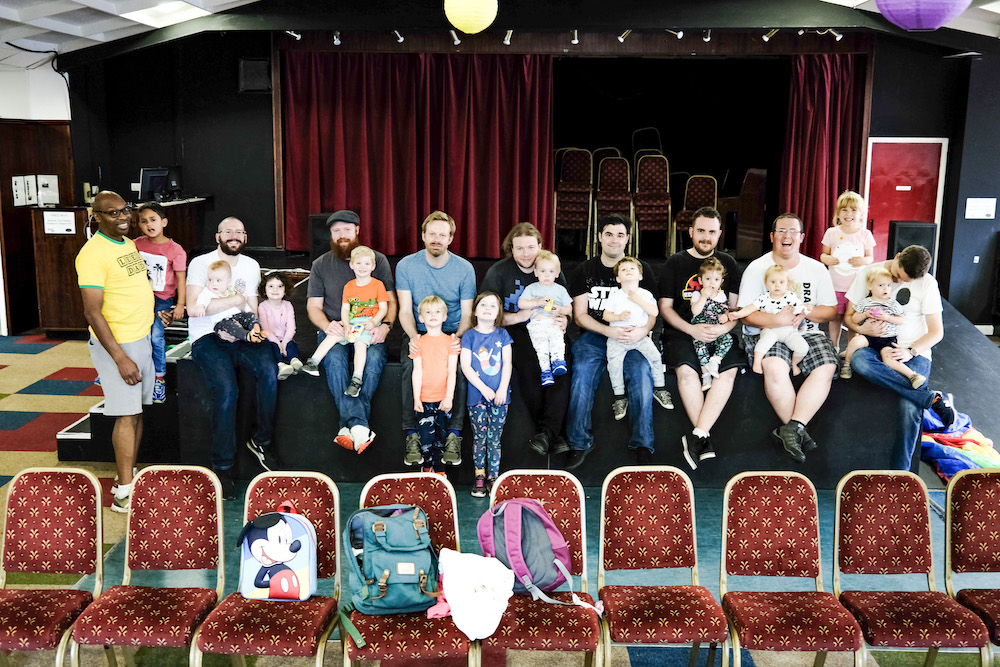 After 19 months Leeds Dads Meetups are back at The Holbeck Club. The events for dads and kids were suspended due to Covid, but have now recommenced.
The award-winning Dad meetups are a great opportunity to meet new Dad friends or bring along another Dad you know with pre-school kids for a playdate. We play games, create arts and crafts, or just jump around!
The next meetup is on Sunday 24 October (and every fourth Sunday of the month) from 2-4pm at The Holbeck Club, Jenkinson Lawn, LS11 9QX.
Leeds Dads aims to inspire Dads to take an active parenting role, so that they can have a positive impact in strengthening their family unit. Our vision is a city of confident and caring Dads who are actively involved as parents to build successful relationships with their children.
Research shows that dads are an important part of the family unit. Yet fathers are often overlooked by services supporting parents and children. Leeds Das is creating a thriving community of Dads in Leeds, offering parenting advice, friendship, and wellbeing support.
They ensure Dads-to-be and new Dads are provided with knowledge and encouragement to have the greatest impact in their children's early years. And they promote positive physical and mental health for Dads across the city, through engaging activities for them and their children.
If your kids love scary monsters and soft play, get along to their free Halloween themed soft play session for dads and preschool kids to play, chat, grab some breakfast and a free coffee. It's from 10am-12pm on Saturday 30 October at Little Angel Playzone, Sugar Mill, Oakhurst Avenue, Beeston, LS11 7HL.
You can contact Leeds Dads via their Facebook page.
Photo: Alex Knight Photography