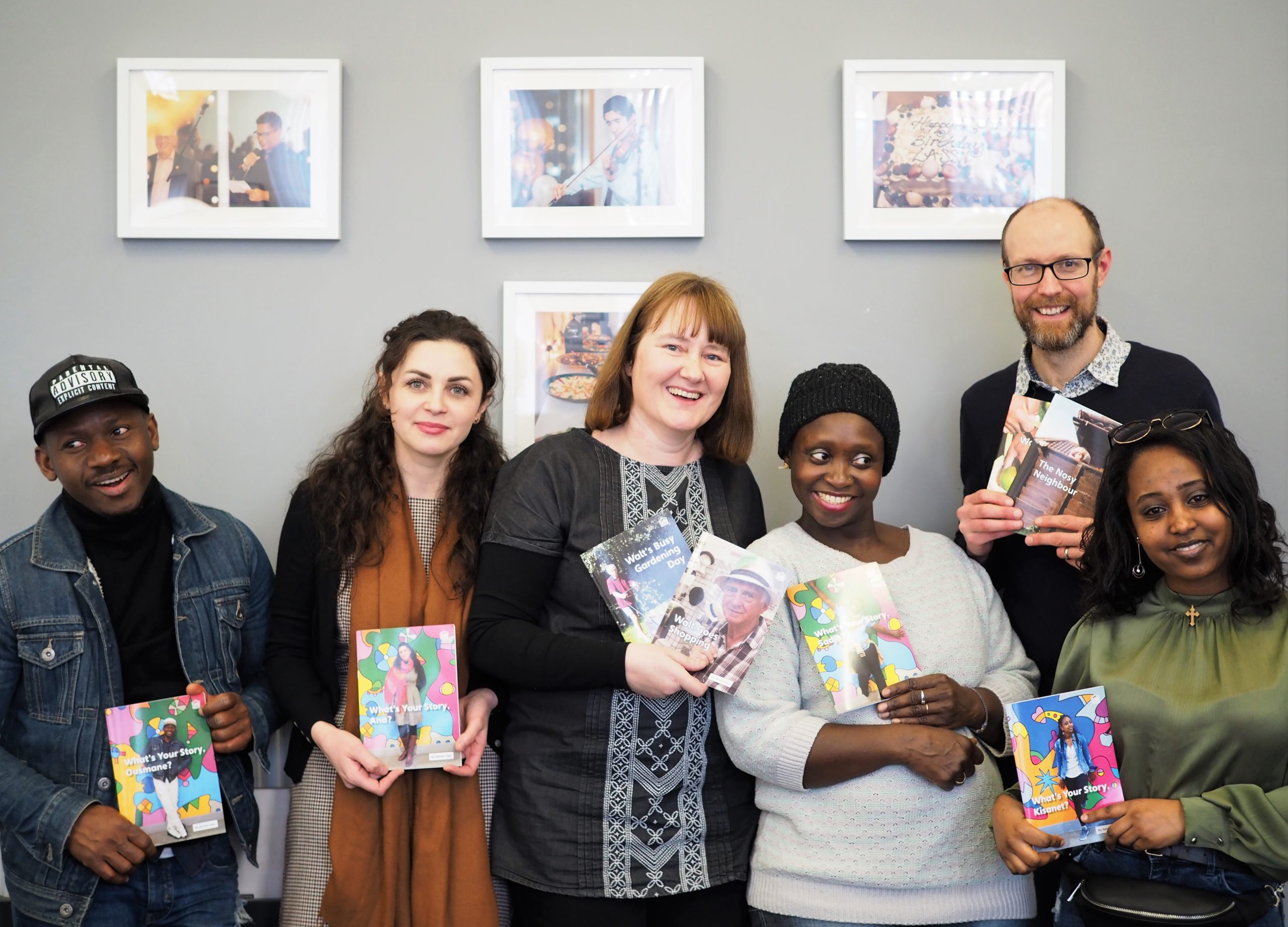 Leeds author, Jennie Cole showed her support for asylum seekers and refugees by donating copies of her new books to Leeds Asylum Seeker Support Network (LASSN). Jennie, and the stars of the books, visited the LASSN office to make their donation and find out more about the charity.
LASSN's English at Home project offers one to one English tuition at home for refugees and asylum seekers who can't go to English classes. Many learners have young children, while others are disabled, are carers, or have mental health difficulties. Volunteers come from all walks of life; some have learned English themselves and want to pass on their skills whilst others are native speakers who want to show their support for asylum seekers and refugees. Jennie Cole said:
"I volunteered on the English at Home programme around 20 years ago, before becoming a full time ESOL [English for Speakers of Other Languages] tutor. Learning English is transformative and can unlock asylum seekers and refugees' skills and talents."
The What's Your Story? Series comprises four books written by Jennie Cole with Ana, Kisanet, Ousmane and Sadjo, all former ESOL students of Jennie, each sharing a story of their own. The books are all set in Leeds, and feature Kirkgate Market, a tour of Leeds city centre, a shopping trip, and Leeds' Light Night.
Ousmane, who features in one of the books said:
"Light Night is a special night. It is free so everyone can share the experience. I want other people to be able to practice English and learn more about the place we live".
Riley Coles, Volunteers Manager for LASSN's English at Home project said:
"Adult asylum seekers and refugees who are learning English need books which reflect their maturity and diverse experiences. Our volunteers and learners will be delighted to have books which use simple English to tell rich and varied stories."
LASSN is based at 116 Dewsbury Road, Beeston, LS11 6XD. Call (0113) 373 1759