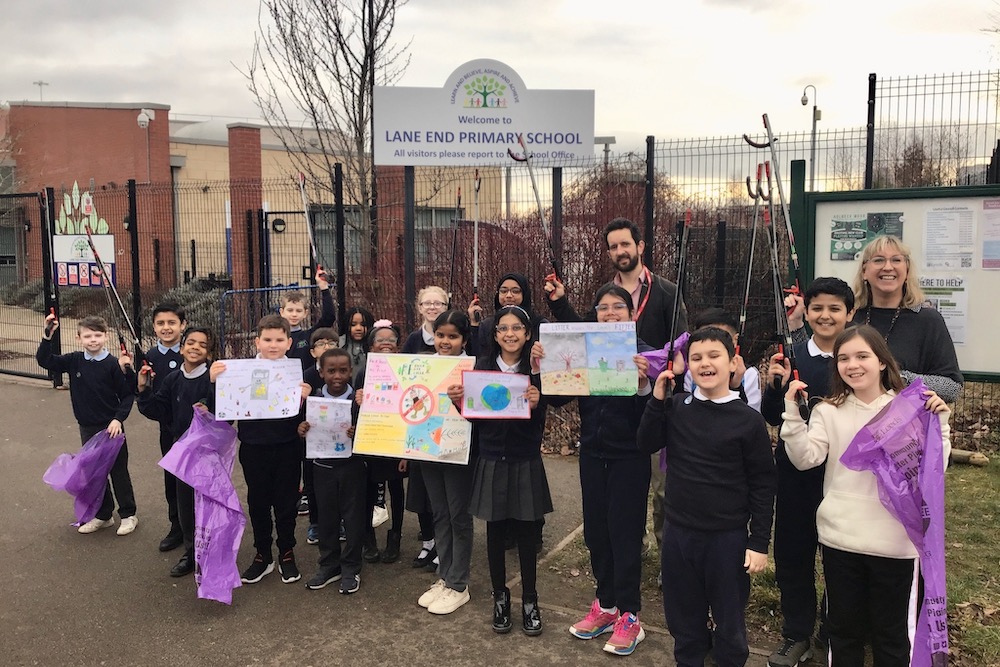 At the request of pupils, Lane End Primary School in Beeston held a poster competition to raise awareness about litter, and what everyone can do to play their part to tackle it.
They are now looking to see if they can get their posters displayed in every country of the world, by the end of the school year – in late July.
The winning posters (as judged by the school council) are uploaded online: see below.
They are now appealing to people across their community, their city, and beyond – to help them spread the word, and see people in every one of the UN's 195 countries of the world (plus dependencies and other nations like Taiwan and Greenland) print and display one of their posters, and send a photo back.
They hope participants across the globe will also undertake some litter picking wherever they are, and help spread the message of creating a litter-free world. The school aims to tick countries off the list over the course of this school term – and to finish by the end of term on 21 July.
Comments from some of the youngsters who participated included:
"We should not drop rubbish, we need to put it in the bin" (Ibrahim, Age 7),

"I don't like seeing litter on the floor, it's bad for our world" (Ayda, Age 6),

"We need to care and respect our planet" (Riya, Age 10).
Cllr Ed Carlisle (Green, Hunslet & Riverside) has been working with the school on the project, and commented:
"I love the way in which youngsters are just far bolder and imaginative than adults! When one of the kids said they wanted to go global, we didn't initially take it seriously; but actually, this is a perfect example of how we can use the digital world to connect with others worldwide, and make much more impact. Please help them reach their goal if you can – especially with the less well-known countries!"
Luke Tabiner, Deputy Headteacher at Lane End said:
"We are really proud of our pupils at Lane End and their attitude and determination to improve their local communities and beyond. One of our school values is to 'aspire' and what better way of bringing this to life then aspiring others to make a positive change on a global scale!

"We want to show all our pupils that we can all make a positive difference in some way no matter how small it might appear, such as picking up litter and making our streets cleaner and greener."
Full details and uploads for the Lane End World Litter Challenge are at: www.facebook.com/worldlitterchallenge.
This post is based on a press release issued by Lane End Primary School
While you're here, can we ask a favour?
South Leeds Life is published by a not-for-profit social enterprise. We keep our costs as low as possible but we've been hit by increases in the print costs for our monthly newspaper – up 83% in the last 12 months.
Could you help support local community news by making a one off donation, or even better taking out a supporters subscription?
Donate here, or sign up for a subscription at bit.ly/SLLsubscribe