Forty five jobs have been created at a new plastic recycling plant in Stourton with the promise of 300 jobs by the end of 2021.
The Acting Consul General, Mr Fan Yingjie, from the Chinese Consulate in Manchester paid a visit to the OSO Polymers plant on Friday (15 November 2019) which has benefited from £3m worth of Chinese investment.
OSO Polymers currently run two production lines at their factory processing 10,000 tonnes of packaging waste per year. They plan to install a further six lines over the next two years.
Running through a series of machines on the 100m long production line, the process produces polymer pellets that can be used as a raw material for new packaging. The process uses a lot of water, but this is all recycled at the onsite treatment works. The factory produces 8,000 tonnes of pellets a year, representing an 80% recycling rate.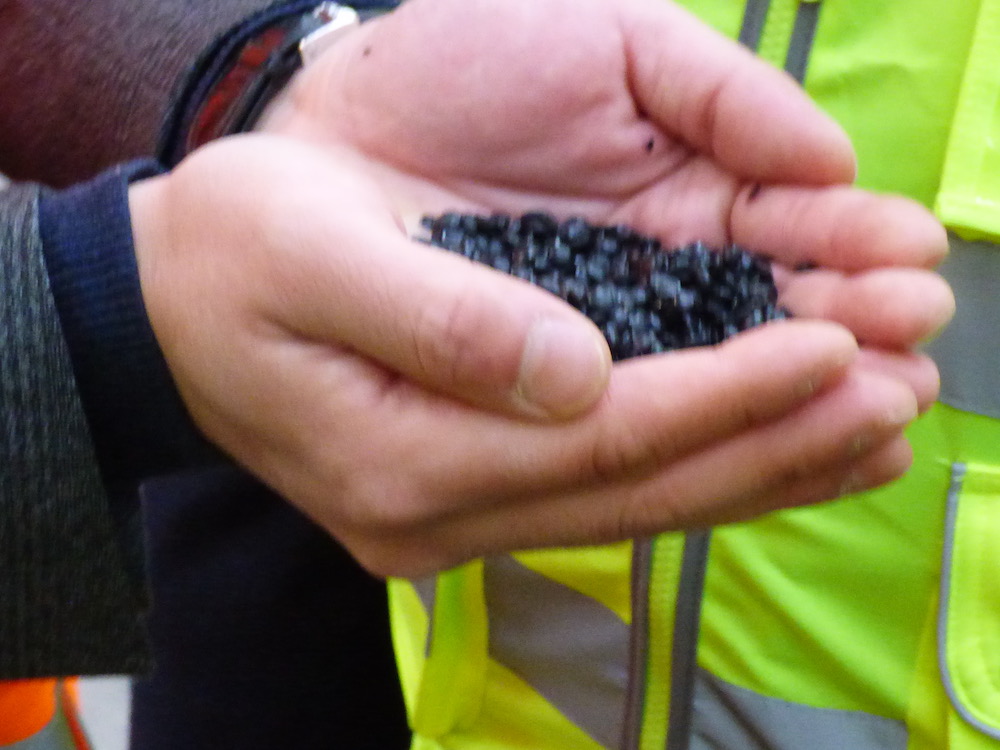 OSO's Managing Director Shen explained that China had changed its policy in 2018 to stop accepting waste plastic from the west. The Stourton plant was bringing the operation which used to happen in China into the UK to reprocess all the waste in a 'closed loop' system to reduce long term environmental harm. The company has ambitions to open a second plant in the south of England in the future.
Roger Marsh OBE, Chair of Leeds City Region Enterprise Partnership (LEP), said:
"We are delighted to have worked in partnership with Shen to bring this facility to Leeds City Region. We helped secure visas for Chinese engineers to come here, and we've worked with the DWP to get people into jobs here. We wish you every success."
Acting Consul General Fan Yingjie said:
"Very happy to attend this launch ceremony of this company, which represents the co-operation of China and UK in the field of environmental protection. I hope this project will help further promote co-operation between China and Leeds