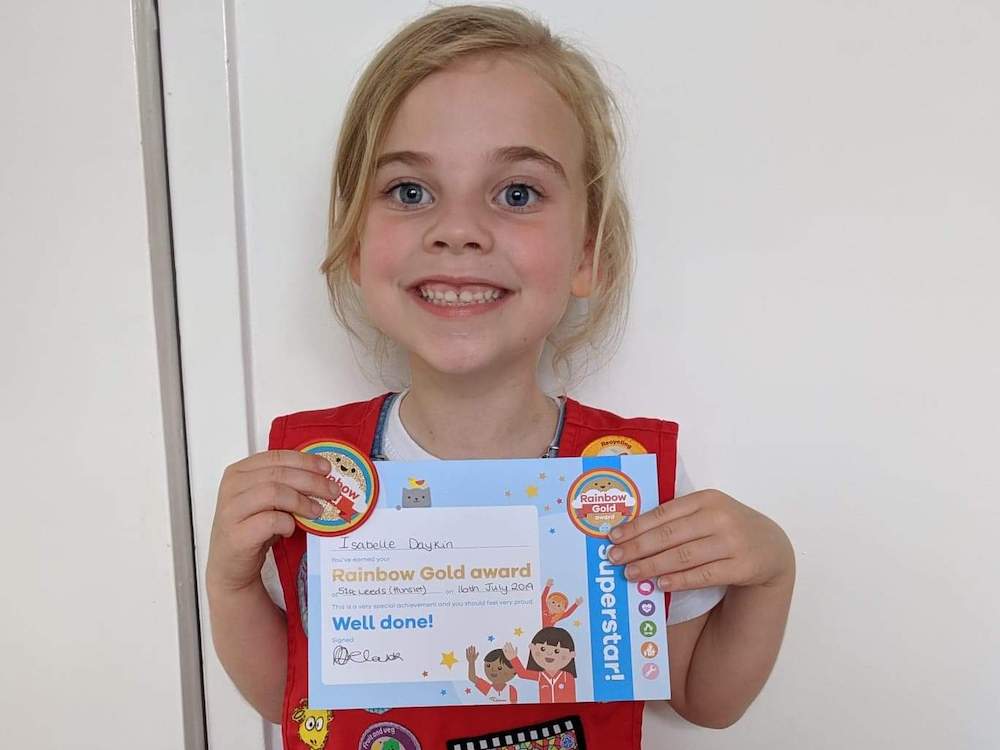 Isabelle Daykin, from Belle Isle, has been a member of 51st Leeds Rainbows for two years and in that time she has not only achieved her very prestigious Gold Award, but also gained all 12 of the new Rainbow Interest badges.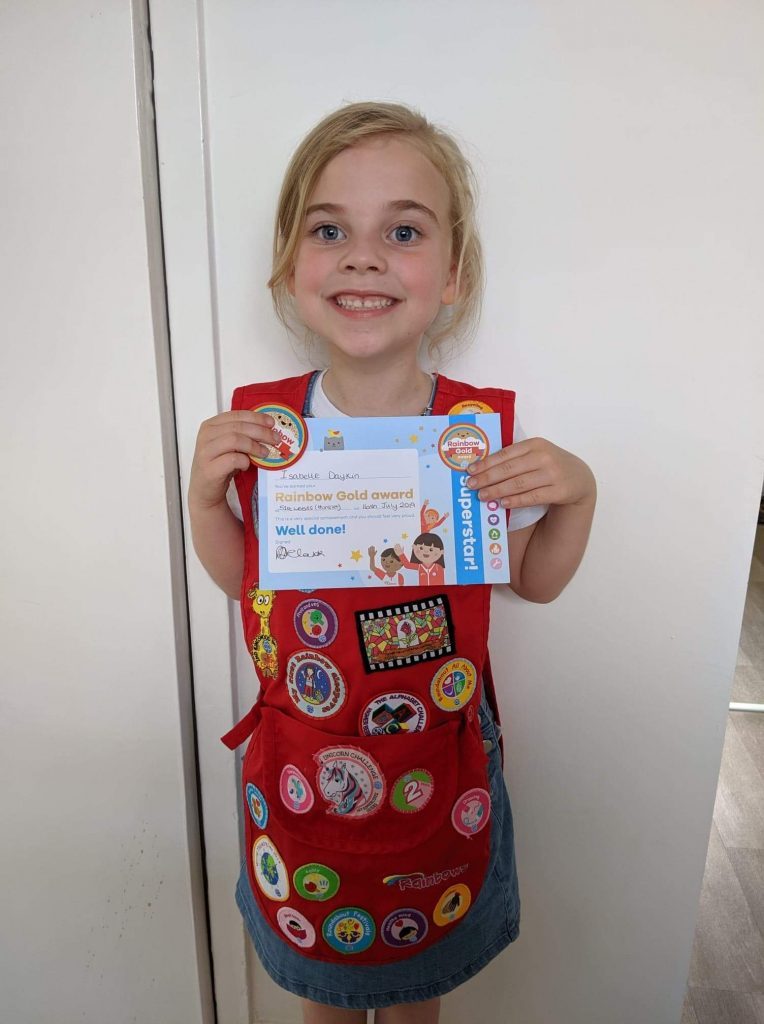 Leader Hayley Logan explained:
"These badges have only been part of the rainbow programme since September 2018 as rainbows have never had interest badges before and Isabelle has done them all in her own time at home.

"She has had to cover a range of topics and interests in order to get them all and we are all really proud of her."
Isabelle will be moving up to Brownies in September.
The 51st Leeds Rainbows meet in Hunslet, for more information about joining go to: girlguiding.org.uk