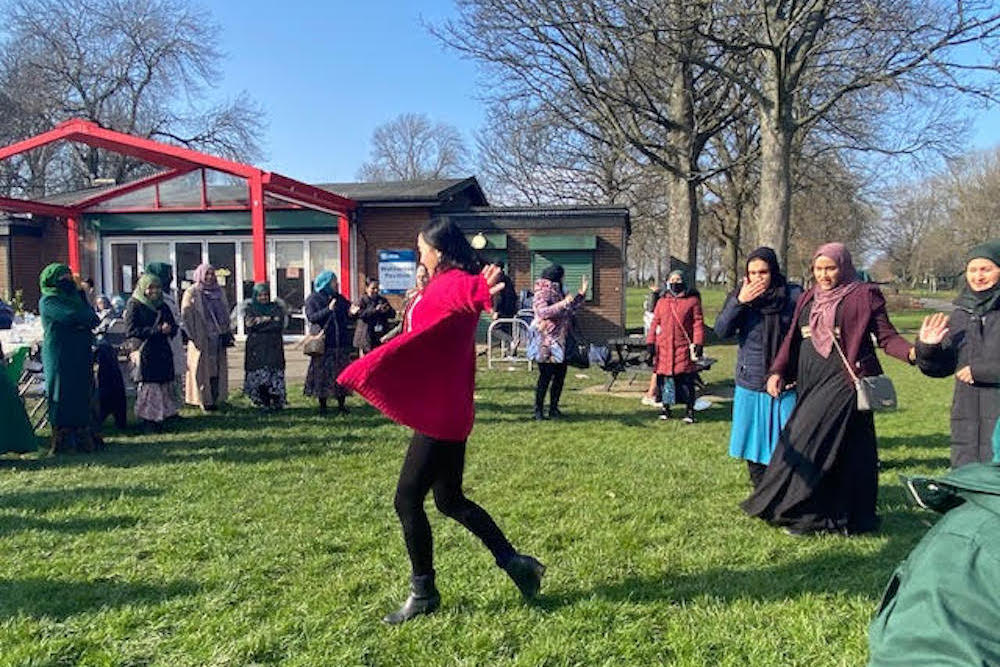 International Women's Day (8 March ) is a global day celebrating the social, economic, cultural, and political achievements of women. The day also marks a call to action for accelerating women's equality.
Over 40 local women came together in Cross Flatts Park, Beeston to celebrate at an International Women's Day event hosted by the Asha Neighbourhood Project and Health for All and partly funded by Women's Lives Leeds.
Women wore green, white and purple, the colours of the suffragette movement, the Women's Social and Political Union, that fought for women's right to vote in the early years of the twentieth century.
Women took part in physical activities, a group dance and joined conversations about inspiring females in their lives. The event ended with a buffet.
This post was written by Tahena Ahmed

We encourage anyone living or working in South Leeds to use this website to tell their news. You can either use the Create an article for South Leeds Life page, or email us at: info@southleedslife.com