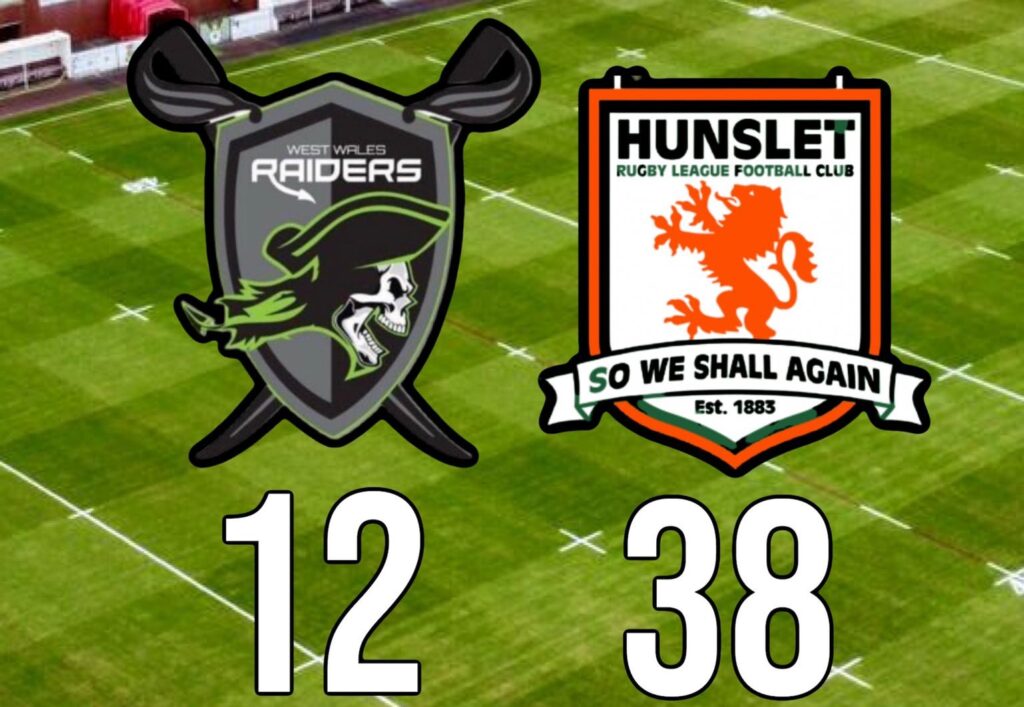 West Wales Raiders 12-38 Hunslet RLFC
Captain Duanne Straugheir bagged a brace of tries as Hunslet beat West Wales comfortably at Stebonheath Park in Llanelli this afternoon (26 June 2021).
Will Cooke opened the scoring in the corner followed quickly by Tom Ashton. Dom Brambani was unable to convert either try, but Duane Straugheir made it easier for him scoring twice under the posts. With another score before the break, Hunslet went in 0-26 up at half time.
Jordan Andrade and Lewis Young scored in the second half and West Wales got two tries from Phil Cowburn and Charley Bodman. The win takes the Parksiders unbeaten run to four matches. Hunslet travel to Coventry next week before returning to South Leeds Stadium to face North Wales Crusaders and then Keighley Cougars.
Teams:
Hunslet RLFC:  (From) Will Cooke, Tom Ashton, Matty Chrimes, Simon Brown, Dom Brambani, Jordan Andrade, Vila Halafihi, Brad Hey, Duane Straugheir, Harvey Hallas, Nathan Conroy, Alex Rowe, Lewis Wray, Niall Walker, Joe McClean, Sion Jones, Wayne Rettie, Alex Brown, David Gibbons, Mikey Wood, Lewis Young.
West Wales Raiders:  William Ramsey, Michael Holden, Ashley Bateman, Phil Cowburn, Aeden Coleman, Fraser Stroud, Jamie Murphy, Morgan Evans, Dafydd Griffiths, Ewan Badham, Callum Mulkeen, Charley Bodman, Joseph Burke.  Subs: Sam Herron, Ieuan Badham, Harry Boots, Jordan Liney.