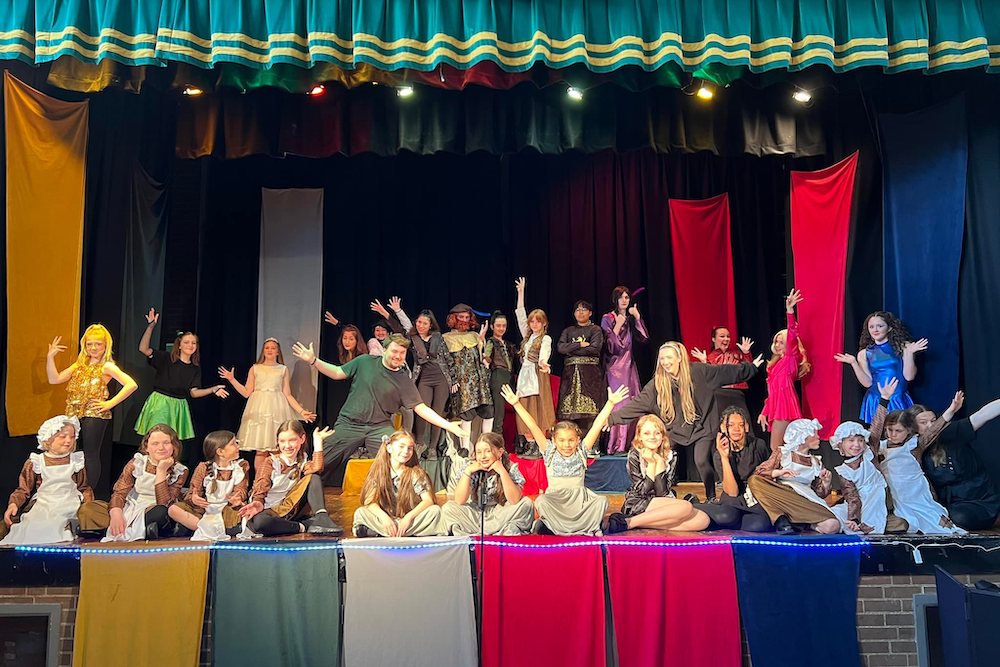 We have all heard the story of Henry VIII, but now it's time to hear a story we haven't heard before, the story of his six wives.
A Friday evening (27 May 2022) in South Leeds watching the Hunslet Rogues perform SIX: The Musical. The performers consisting of children and teenagers performed classics from the hit musical as well as referencing other cult movies along the way.
The show started with our first queen Catherine of Aragon followed by Anne Boleyn as they sang their classics No Way and Don't Lose Ur Head.
In Amongst the ballads, the musical referenced a different classic. With Henry VIII playing a pivotal role in the show, Boleyn and the man himself performed Summer Nights from Grease.
The storytelling didn't end there, the story of a King marrying six people continued and next up, was his wife Jane Seymour. All the Queens stood on the stage alongside Seymour to sing ballad Heart of Stone.
A first act of surprises and entertainment concluded as the performers took a well deserved break, and it felt safe to say all my expectations were exceeded.
After the interval, Anne of Cleves sang her classic, Get Down, and in true Cleves fashion, stole the show.
On Wednesday's we wear pink?
Before Kathryn Howard performed All You Wanna Do came references to 2004 comedy Mean Girls. A surprise mention to a teen film classic.
Finally, the only queen to survive, Catherine Parr. An emotional song performed with a captivating glow stick display from the younger members of the cast. The teen playing Parr really brought the emotion on stage that that role and song required.
The sixth and final solo performance from Parr really rounded off a great musical from the Rogues, who had the attention of every person in that room.
To end the show, title track Six brought celebration, joy and pride to both the performers on the stage and their families in the audience.
A fabulously told tale everyone involved with should be proud of, as they shared the story of Henry VII's wives, with unexpected and adult references, every last one of them involved impressed family and friends alike in the audience.