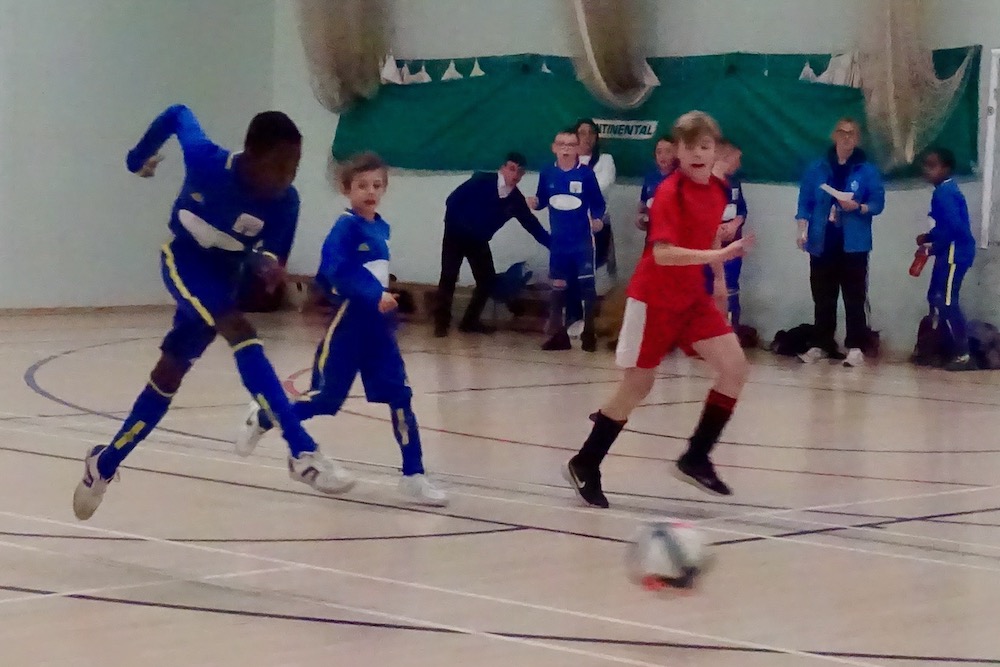 Hunslet Rugby Foundation ran a five-a-side football tournament for a group of primary schools they have been working with this year last Wednesday (30 November 2022).
The event was hosted by Cockburn John Charles Academy and featured squads of Year 6 pupils from local primary schools Clapgate, Low Road, Middleton St Mary's, Windmill and Strawberry Fields primary school in Garforth.
The games were fast and furious with some great skills on display and a huge effort and enthusiasm shown by all the children.
MiKey Nuttall, General Manager of the Foundation explained:
"The idea behind it is to reward these kids that we work with in school, within the curriculum or after school lessons. They've worked hard, now come and enjoy and participate in a competition outside school.

"Many of these children will be coming here (to Cockburn John Charles Academy) next year, so it's a good opportunity for them to see the environment of high school."
The Foundation are running six of these competitions across the academic year. The indoor ones through the winter will feature football or dodgeball, the outside events will be rugby competitions.
Mikey continued:
"Today's been great. We've been working with these schools for five or six years, so to have them here is brilliant. One of the schools, Windmill, was my primary school, so to see them doing well, winning every game was quite good, but no it's been brilliant. You can tell from the smiles on everybody's faces – that's what it's about.

"As cliched as it sounds, it's creating better people through sport. That's exactly what we've done today, everybody's going to leave here with smiles on their faces and happier than when they arrived after a day in school. They've come and had a competition, it's been fantastic."

Whilst you're here, can we ask a favour?
South Leeds Life is published by a not-for-profit social enterprise. We keep our costs as low as possible but we've been hit by increases in the print costs for our monthly newspaper – up 50% so far this year.
Could you help support local community news by making a one off donation, or even better taking out a supporters subscription?
Donate here, or sign up for a subscription at bit.ly/SLLsubscribe