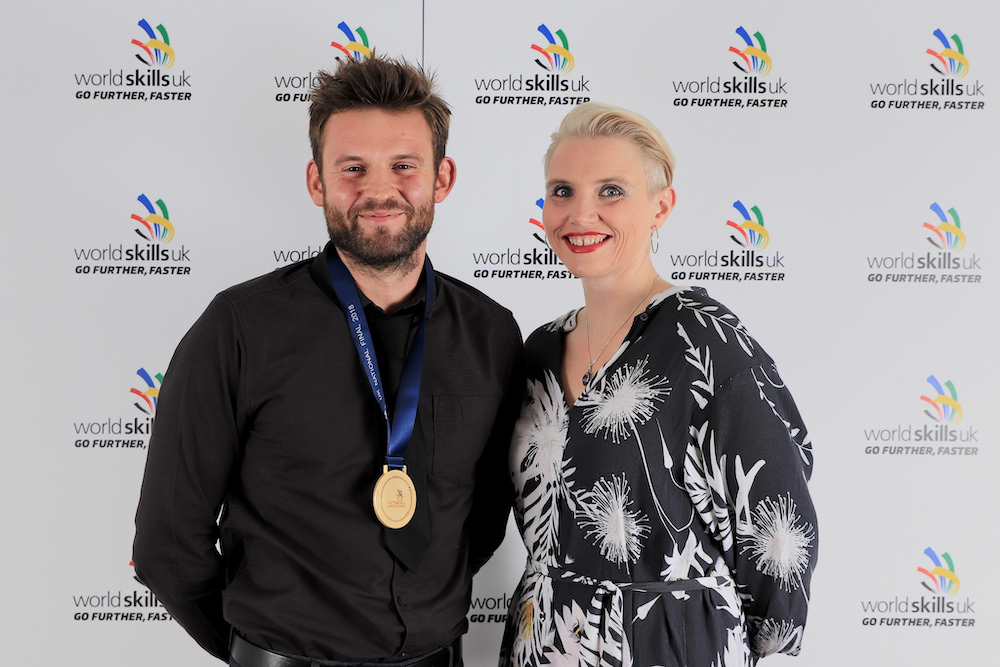 Students from Leeds College of Building have been doing Yorkshire proud and showing the rest of the UK how it's done after bringing home one gold and two highly-commended medals.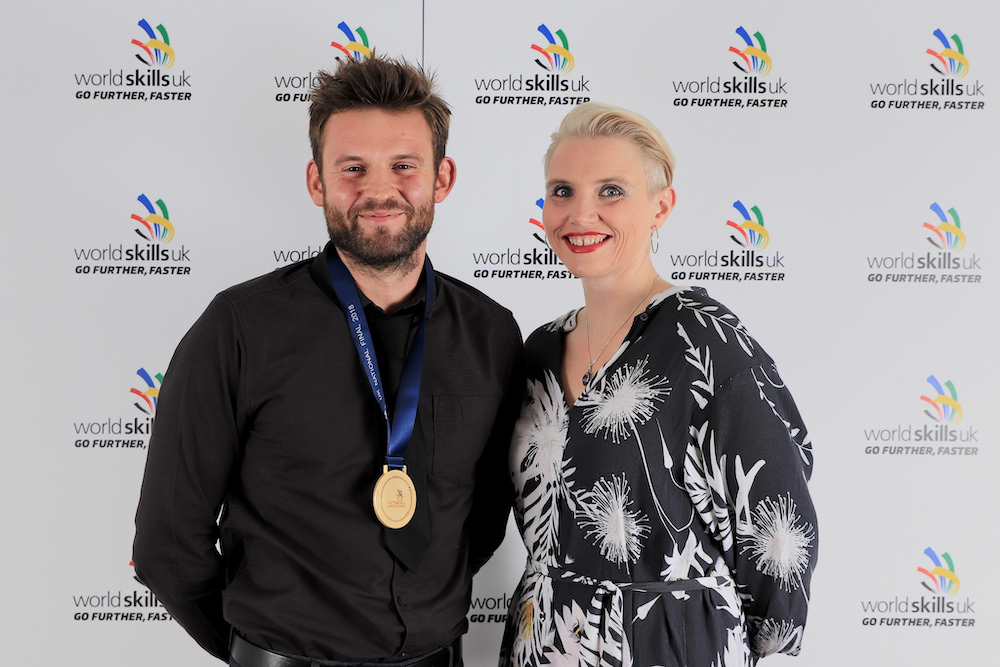 At the national WorldSkills UK competition – the country's largest experiential skills, apprenticeships, and careers event – Leeds College of Building apprentice Joseph Turner (25) won gold in the 'Roofing: Slating and Tiling' final.
This is the third consecutive year that a student from the Roofing Department at Leeds College of Building, located at the College's Hunslet campus on Cudbear Street, has won gold at the national competition. Fellow apprentices – Jay Webster and Callum Pearson – were also awarded Highly Commended in the 'Roofing: Slating and Tiling' and 'Wall and Floor Tiling' finals.
Overall, Leeds College of Building was the highest-ranking college in Yorkshire, coming in joint 12th place in the competition out of 112 training organisations. In total, six Leeds College of Building students were selected for the finals of the three-day tournament.
WorldSkills UK competitions run over three days at the NEC Birmingham, covering 70 disciplines and in partnership with leading industry brands. This year, over 3,000 students registered nationally to take part with 500 selected for the finals.
Students competed against peers from all over the UK in front of a record 85,000 visitors to be crowned champions. As an individual who has demonstrated excellence, Joseph may now be invited to undertake further assessments and could have the opportunity to represent the UK in forthcoming international finals in 2020 & 2021.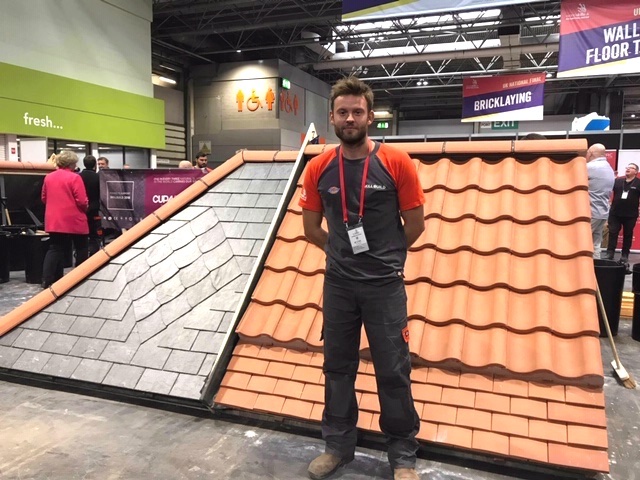 After completing Level 2 & 3 NVQs in Roof Slating and Tiling, Joseph is now an apprentice at The Roofing Corporation Ltd. Joseph said:
"I do a lot of handmade tiling with clay tiles – both plain and pan tiles – so working with machine-made clay tiles was a lot easier for me, and we also do a lot of ornamental slating, so I knew what I needed to do to win. I just had to make sure I worked to the points scheme given to me and to a good pace to complete it on time!"
Dr Neil Bentley, Chief Executive, WorldSkills UK said:
"I offer my congratulations to Leeds College of Building. Our competitions equip apprentices and students with the lifelong, world-class skills that will drive up training standards to the highest level to help boost UK productivity and competitiveness."
Over the same weekend, former roofing student – Will Emerton – also did the College proud after being part of Team UK at IFD (International Federation for the Roofing Trade) 27th World Championship for Young Roofers 2018. The team competed in the three-day event in Riga, Latvia, in pitched roofing, flat roofing, and metal roofing disciplines. Will, alongside teammate Donald Harkin and mentor Bob Coutts, was awarded the prestigious 'Special President's Prize' for Roofing.
Chris Messenger, Leeds College of Building lecturer, said:
"I am elated that our roofing apprentices have achieved three successive gold medals here. I am so proud of Joe – he has worked incredibly hard and deserves his gold. I'm also proud that the College has set the standard and showcased the skills required to achieve this national award.

"Our students go on to achieve amazing things from competitions such as WorldSkills. Our 2016 gold medal winner, Will Emerton, has just won the President's Prize at last week's IFD competition and is a true credit to our Roofing Department and an inspiration to all of our current young apprentices."