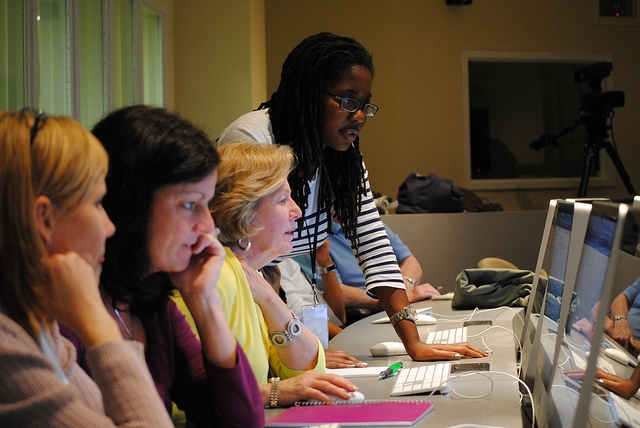 The Hunslet branch of in2wrk has excelled at helping people back into work in 2017, according to the well-known training provider.
Last year a massive 70% of the learners that attended in2wrk gained employment or continued into Further Education within a few weeks of obtaining career changing qualifications at the centre on Sardinia Street, off Jack Lane.
But company spokesman Jack Johnson wasn't at all surprised that the Hunslet centre came out as one of the best for helping people return to work quickly.
"For a while we've been developing a reputation in the local community for delivering adult training that improves people's chances of finding work," Jack explained.

"People come to us for various reasons: some come looking to get work in construction, others come with an interest in retail, catering, administrative and care jobs – we've been able to help them all with our Employment Pathway programme."
In addition to the English, maths and IT courses the adult training provider has been delivering for more than a decade, their Employment Pathway programme also allows committed learners to receive industry-specific qualifications which are proven to increase the chances of finding work in their sector of choice.
Throughout January, in2wrk are promoting the New Year New Start campaign to encourage people to get in touch with the well-known adult training provider. And Jack hopes the news might persuade people serious about improving their career prospects in 2018 to get in touch.
"We're very proud of the amount of people we helped upskill and find work last year, but we're focused on the new challenge ahead in 2018," Jack said.

"That's why we're offering a CV health check service, so anyone can come and get some free advice from our in-house employment experts and also find out about thousands of courses they might be eligible to enrol on for nothing!"
If you'd like to find out more about the adult training providers, and specifically the CV health check sessions they're running, visit in2wrk.com/leeds, call (0113) 880 0626 or like them at facebook.com/in2wrkleeds.