Holbeck in Bloom's mission is to improve the local environment and help build community pride. Their latest achievement is a new sign on the Moor.
The sign incorporates positive images of the area including its historic buildings and the work of Holbeck in Bloom.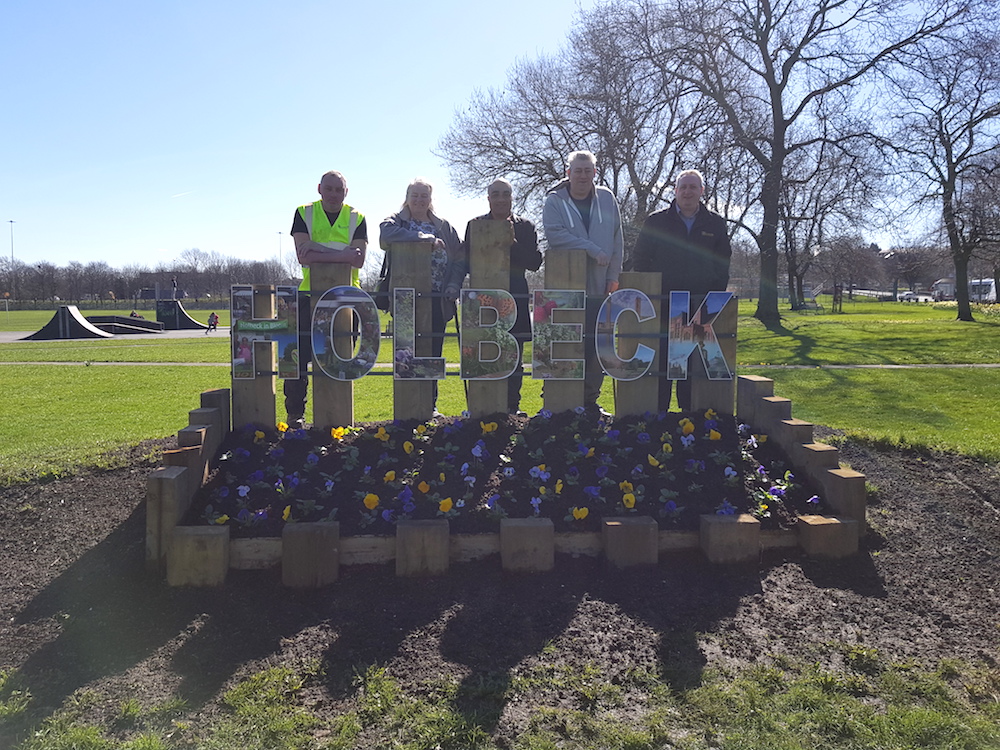 Community stalwarts Ian Pickup and Dennis Kitchen came up with idea having seen something similar on holiday in Filey. The group commissioned Lynn Gorner work up the idea and together they took their plan to the Inner South Housing Advisory Panel who provided the funding.
Ian Pickup commented:
"We know Holbeck has its troubles, but Holbeck in Bloom are working hard for the area to make it look good. We hope this sign will brighten up the area.

"Thanks to the Housing Advisory Panel for the grant and to Parks & Countryside for installing the sign on Holbeck Moor."
The Housing Advisory Panels (HAPs) are tenant led groups. They review the delivery of local housing services and monitor local performance. They also have a budget to make grants to fund projects that benefit tenants and the local community.