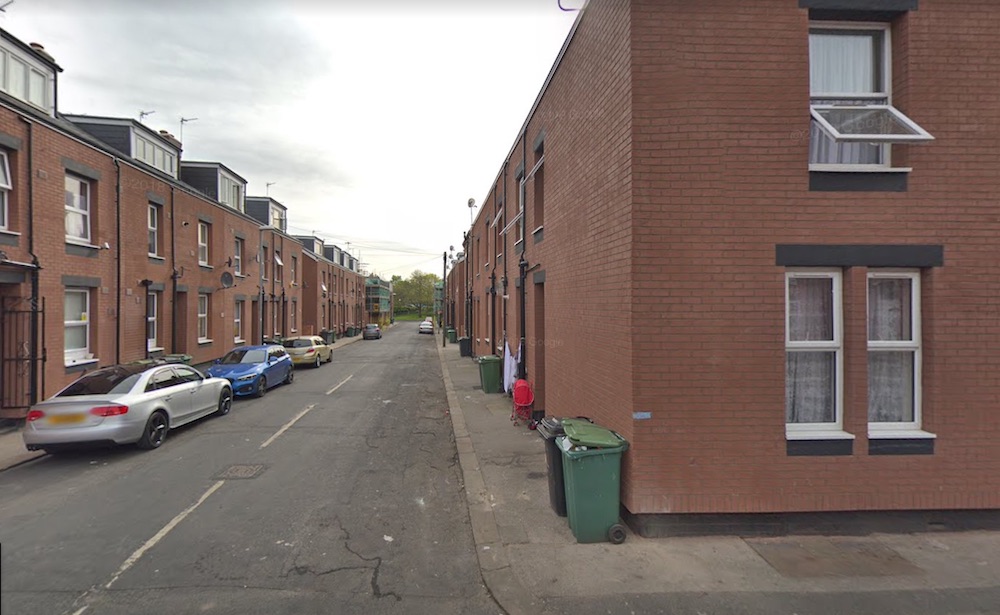 Over 150 properties in the Holbeck area of Leeds are now warmer, cheaper to heat and more energy efficient thanks to a programme to tackle fuel poverty funded by the Leeds City Region Enterprise Partnership (LEP)
More than 150 households in Leeds have seen their homes made warmer in time for Christmas through funding approved by the Leeds City Region Enterprise Partnership.
The Tackling Fuel Poverty programme received £1.3 million Growth Deal funding from the Leeds City Region Enterprise Partnership (LEP), delivered by the West Yorkshire Combined Authority– a £1 billion package of Government investment to accelerate growth and create jobs across Leeds City Region.
The programme is enhancing quality of life for residents on low incomes by reducing heating and hot water bills at an average of £300 a year for every household, most of whom are private renters.
Terraced houses built in the early 1900's have been transformed by the regeneration work which has included the fitting of new roofs, doors and windows as well as insulation on external walls contributing to improved energy efficiency.
Overall average temperatures in the homes have increased on average by five degrees. Temperature of homes measured at just 12 degrees prior to the start of the project, this increased to an average of 18 degrees – which the NHS recommend as a minimum temperature for staying warm and well in the winter months.
Meanwhile carbon emissions have been reduced by 4.4 tonnes per annum in a back to back terrace property and by 6.6 tonnes for a through terrace. This equates to around 1,450 tonnes of carbon savings for the community each year or 755 cars taken off the road.
Cllr Debra Coupar, Leeds City Council's executive member for communities, said:
"It's great to see this scheme being delivered to an area that needs it the most. It will make a big difference to the lives of those living in the homes that have been improved.

"The success of the scheme is testament to the dedication of all partners involved, as well as the local community and public services who have made a considerable contribution."
Roger Marsh OBE, Chair of the LEP, added:
"I am delighted to see the Tackling Fuel Poverty scheme bringing real benefits to our local communities. The work supports our commitment of ensuring inclusive growth by making sure all of our residents feel the benefit of our strong economy in the region."
On average energy usage in each property has reduced by 34%. Where central heating replaced gas fires there was a huge reduction of 73%.
The energy efficiency works have also improved the Standard Assessment Procedure (SAP) ratings of the properties from an average rating of F/G to B/C.
The £4.5 million regeneration programme has been led by Leeds City Council in partnership with ENGIE.
The programme is part of the wider Better Homes Yorkshire scheme, which is a partnership between ENGIE and the ten local authorities in the Leeds City Region.
This post is based on a press release issued by the West Yorkshire Combined Authority