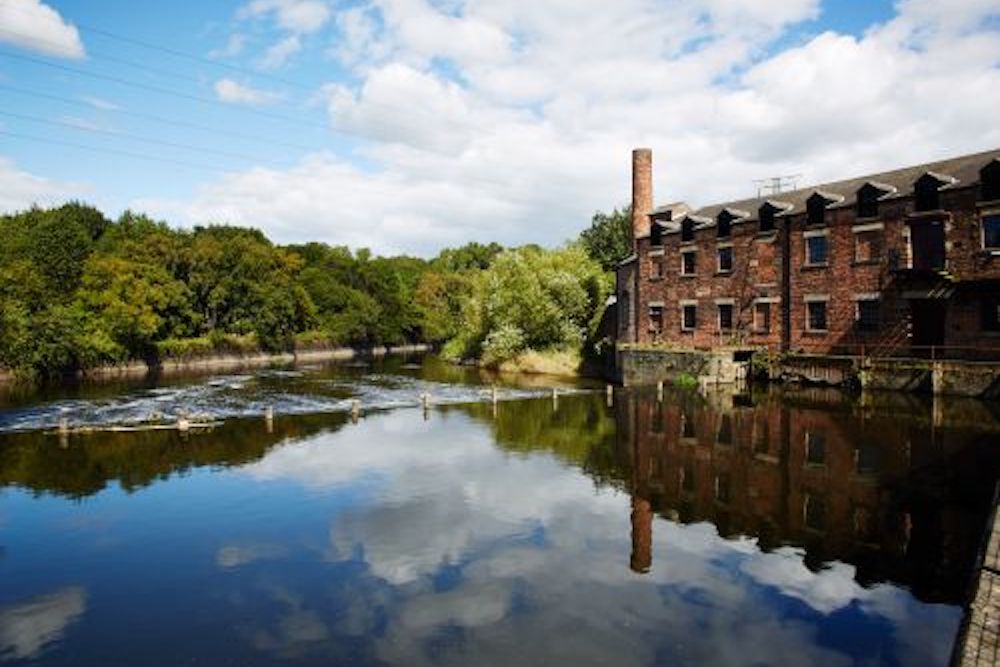 With its theme of creativity unwrapped, it's no surprise that South Leeds has lots to offer as part of this year's Heritage Open Days Festival.
Leeds Civic Trust has worked with organisations across the city to put on over 100 events for the festival which runs from 8-17 September 2023.
We've picked out some local highlights, but you can find the full programme and booking details at www.heritageopendays.org.uk
For the more energetic there are four history walks; our local museums at Middleton Railway, The Royal Armouries and Thwaites Watermill all have special events; there are behind-the-scenes tours at Old Chapel music studios and DePuy Synthes factory in Beeston; and special events in Cross Flatts Park and at Skelton Grange Environment Centre.
'Milling Around' will be unpicking the hidden story of disability and the textile mills of Leeds with a walk around Holbeck on Wednesday 13 Sept, 2-4pm from Globe Point on Globe Road.
'Murray, Marshall and Harding' will be walking in the footsteps of Holbeck's creative giants with Dennis and Ian on Thursday 14 Sept at 1pm from The Holbeck club.
Friends of Middleton Park lead a walk looking at the creative Brandlings and their legacy to Park in terms of mining innovations and the birth of the railways. Sunday 17 Sept 1:30pm from the Visitor Centre.
There's also a walk along the Aire and Calder Navigation from the City Centre to the Thwaite Mills area, discovering the rich history and heritage of the area, returning by bus. Thursday 14 Sept 10:15am.
Middleton Railway is holding illustrated talks on, among other firsts, the creation of the world's very first successful, load-hauling steam locomotives in 1812 and the UK's prototype diesel loco in 1932. Talks on the hour, every hour 10am-3pm Saturday and Sunday 9-10 and 16-17 Sept.
'Forgotten battles: gender in the Armouries' is the title of a self-guided trail to uncover the gendered and queer histories concealed within the Armouries collection, and experience an innovative creative display that reclaims the museum as an LGBTQ+ space. Everyday 10am-5pm.
There's free entry at Thwaite Watermill in Stourton on Saturday 9 and Sunday 10 September. Experience the force of the river turning the mighty machinery that ground chalk to make putty, seeds to make lubricants for the first locomotives, and stone for the early Leeds pottery industry. The Mill is open 12-4pm, tours on request.
Old Chapel music studios in Holbeck is holding a special open day on Sunday 17 Sept between 11am-4pm for a day of musical activities, live performances from Leeds musicians, song writing classes, recording opportunities and so much more.
'Thackray's Legacy' offers a tour of De Puy Synthes Research and Development Centre in Beeston. Discover the story of how Charles Thackray's original 19th century surgical instrument factory in Beeston evolved into one of the world's leading orthopaedic facilities. Wednesday 13 and Thursday 14 Sept 10am-12pm
Members of the Friends of Cross Flatts Park and Beeston In Bloom are waiting to welcome you to Cross Flatts Park in Beeston on Saturday 9 Sept. Discover the history, and enjoy the beauty of the park which has been at the heart of the community in Beeston since 1891. A photographic archive of the Park's history will be on display in the Bridge Cafe. Talks and walks on the hour from 10am-1pm.
Skelton Grange Environment Centre's Open Day on Saturday 9th Sept, 11am-4pm. Come and enjoy nature walks, activities and refreshments with fun for all the family. Drop by to say hello, or stay all day to take part in a wide range of activities and events. There will be a wide range of family fun activities, crafts and games to help you explore and enjoy the wildlife area. The café will be open for tea, coffee, and other refreshments. Homemade cakes and other sweet treats will also be available.
Discover more about Waddingtons board games at The Discovery Centre, Carlisle Road, Hunslet, LS10 1LB with Leeds Beckett University's Professor Robert Shail for an illustrated talk on Leeds' famous boardgame maker, Waddingtons.
Join the Heritage Week Sketch Club Social at Marshall Mill, Marshall Street, Holbeck, LS11 9YJ on Thursday 14 Sept at 5:30pm. This is an opportunity to admire the architecture of Marshalls Mill and the wider Round Foundry estate. We will use the great views to take on some urban sketching.
Many of these events require booking in advance so do check the website at www.heritageopendays.org.uk and search for 'Leeds, West Yorkshire' or follow the links above.
Photo: Thwaite Watermill © Leeds Museums & Galleries
While you're here, can we ask a favour?
South Leeds Life is published by a not-for-profit social enterprise. We keep our costs as low as possible but we've been hit by increases in the print costs for our monthly newspaper – up 83% in the last 12 months.
Could you help support local community news by making a one off donation, or even better taking out a supporters subscription?
Donate here, or sign up for a subscription at bit.ly/SLLsubscribe