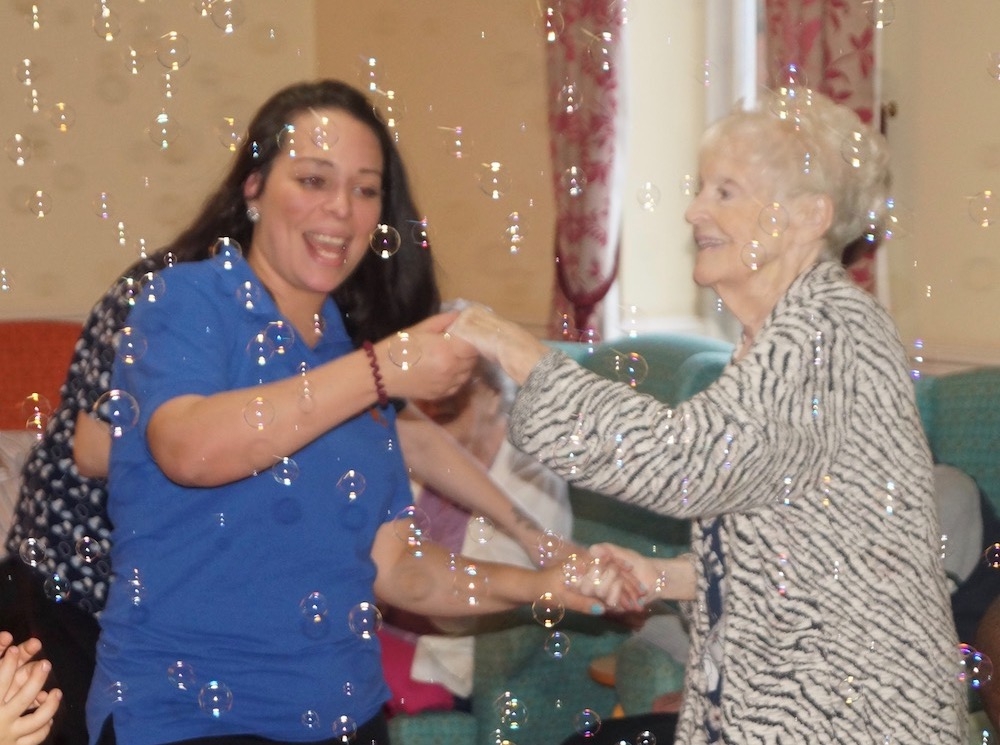 Clients at Pennington Court, an award winning nursing and care home in Beeston, enjoyed a unique Boomchikkaboom children's party experience, along with children from the nearby Flower Pots Nursery.
The party, a unique chance to bring two generations together, was captured by Made in Leeds television. Watch the trailer here.
Flower Pots Nursery are regular visitors to Pennington Court and the Boomchikkaboom team jumped at the chance to share their unique approach to children's entertainment with the home's older clients.
The party was great fun and thoroughly enjoyed by the clients and children alike. Clients listened and joined in with the children singing and dancing and Boomchikkaboom brought the party to life with lights, pom poms and glow sticks.
Angela Randle, General Manager at Pennington Court said:
"A visit from the Flower Pots children is always a highlight for our clients. It's clear that both generations enjoy spending time together and the interaction between them is wonderful to see. We continually try to introduce new ideas and activities in to our care homes and Boomchikkaboom's unique style of entertainment was thoroughly enjoyed by all."
Faye Kenny from Boomchikkaboom said:
"We always aim to create unique and fun experiences for families, but this event really encompassed what we are all about. Care free fun for ALL. No one is ever too old, or too young for music and fun."
For more information or for those who are interested in Pennington Court or any of Westward Care's other facilities should visit www.WestwardCare.co.uk / @westwardcare