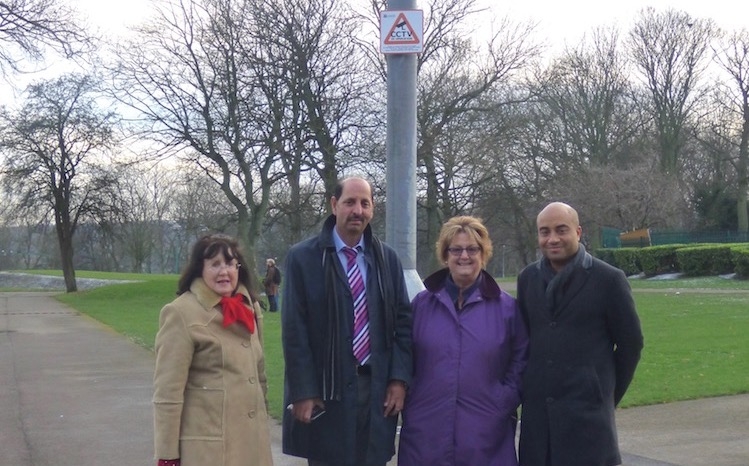 New CCTV cameras have been installed at various sites across Beeston thanks to funding from local Councillors Adam Ogilvie, Angela Gabriel, David Congreve, Elizabeth Nash, Mohammed Iqbal and Patrick Davey.
The new cameras are located near the pavilion in Cross Flatts Park, at the lower end of the Park towards Maud Avenue and near the Hamara Centre on the Tempest Road junction.
Local residents had approached the Councillors with concerns over anti-social behaviour and drug dealing in the area.  Working alongside partners it was decided that CCTV would be the most effective deterrent to these types of behaviour and it is hoped that local residents and businesses will benefit from improved safety in the area and reductions in crime levels.
Councillor Angela Gabriel (Chair, Inner South Community Committee) said:
"Helping people feel safe in their local communities is incredibly important and we were very happy to be able to help fund these new cameras.

"Anti-social behaviour is something that no one should have to put up with and we are hopeful that the new CCTV will make people think twice before they act in such a way.
City and Hunslet Councillor Elizabeth Nash said:
"Local residents have approached us on numerous occasions asking what can be done to help combat the concerns they had relating to unacceptable behaviour and drug dealing in the area.  CCTV captures events as they happen and can be vital in both monitoring activity but also identifying individuals involved."